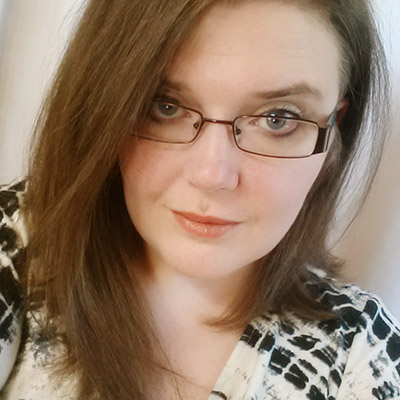 Where do you call home?
I have lived in Wichita, KS for the past 8 years, but Northwest Arkansas will always be my "home."
Tell us a little about your family…
My amazing hubby Jeff & I have been married since 2010.  I'm also mom to 2 amazing daughters who happen to be 14 years apart in age.  Yep!  Totally started over!  Kendra is in college out of state, and I homeschool Chloe. 
When did you join Sweet Shoppe Designs & what's your favorite thing about being a member of the team?
I was fortunate enough to start my designing career here at Sweet Shoppe, but even before I was a designer, I still considered SSD to be my home.  I started out on Robin's personal creative team in 2007 and became a Babe later that same year.  In 2008, I moved on to designing.  My favorite part about being on the staff here is the respect that Robin shows us by placing value on our opinions.  Every major decision (from adding new people to coming up with contests and promotions) is discussed by the group, and we reach our decisions based on the benefit to the team as a whole.
How long have you been designing?
I started dabbling in designing at the end of April 2008 and then got brave and asked Robin about a month later if there was any chance I could sell my designs at Sweet Shoppe.  I debuted on July 5, 2008, and the rest is history!
What inspires you?
I'm always inspired by a good kit name.  I often turn to song titles, movie quotes, and other pop culture references to come up with my titles.  Once I know the name of the kit, that usually guides me in the direction I need to go.  It's really the jumping off point for me.
Tell us a little bit about your design process…
I'm such a creature of habit!  As I said above, I almost always start out by coming up with a kit name.  Afterward, I create a mood board and choose a color swatch.  That is absolutely my favorite part of designing.  I love coming up with an idea and fleshing it out.  Finding time to actually design is the real challenge these days, but my favorite is when I can work late at night, turn on some music, and just get lost in my work (as opposed to finding a few minutes here and there in between "real life" stuff which is more realistic).  After I create my mood board, I have to work on the pieces in the same order:  patterned papers, solids, alpha, elements, extra packs.  I've tried switching it up a little, and I just can't make myself do it. I don't know why.  It's how my brain works.  
What is something we may not know about you?
Before I was a designer, I worked full-time as an orthodontic assistant.  I loved working on teeth and chatting with the patients.  While I loved the work itself, I was not a fan of the hours.  So, I walked away from it to go out on a limb starting a career as a designer.  Best decision ever!