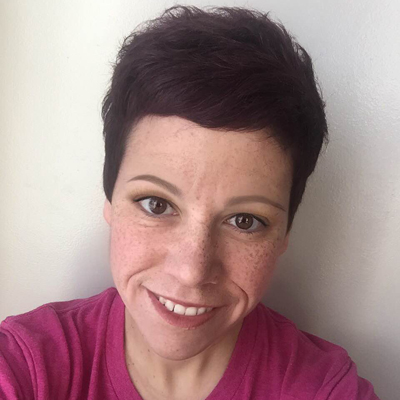 Where do you call home?
A VERY small town in Illinois about an hour south of Chicago.
Tell us a little about your family…
I've been married to my husband for 13 years. We have two daughters who are 10 and 7. A dog and a pretty kitty. All females, my poor husband :p
When did you join Sweet Shoppe Designs & what's your favorite thing about being a member of the team?
I rejoined just recently, right before DSD. Sweet Shoppe Designs has been my home since about 2007. This is the only place I've ever felt at home. Everything about SSD is just a perfect fit.
Where do you find inspiration for your pages?
Everywhere!! I really love to look at paper pages and draw inspiration from them. I tend to be a layer heavy scrapper and I really adore lots of mess.
What are your must-have digi-scrap supplies and what kind of gear do you use for scrapping & photography?
I scrap on a MacBook Pro and a must have for me in any kit is lots of patterned/textured papers. Sadly, the majority of my photos come from my iPhone. Life seems to be so crazy that I'd rather capture the moment anyway I can.
What is something we may not know about you?
I'm honestly drawing a blank on this one! I'm pretty much an open book! I have a degree in Music Performance and I'm one class (and a thesis) away from a master's degree in Music Performance. Life changed and now, while I'm still obsessed with music, I'm just a listener and not a participant.