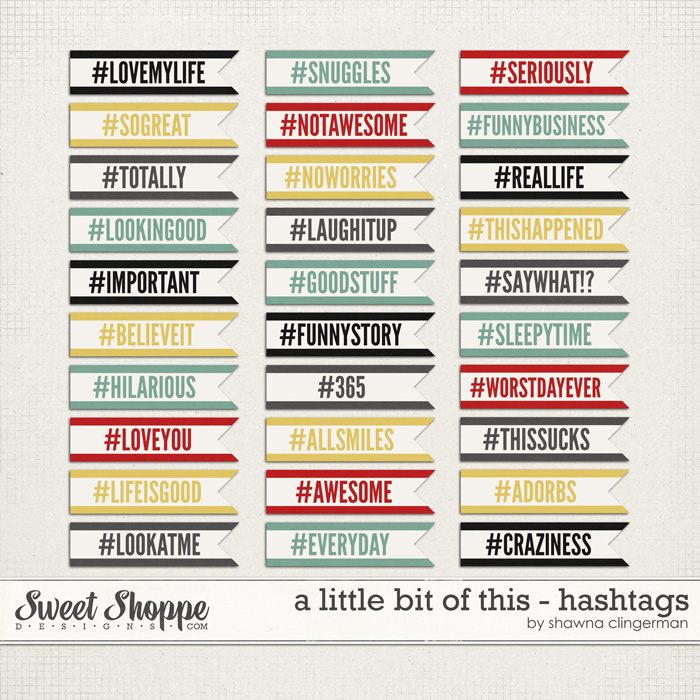 A little bit of this, a little bit of that. Sometimes you need just a little something to finish your project. A Little Bit of This – hashtags can help you get the job done. Whether you want to print them for your pocket scrapbook or use them on your digital layouts, these little bits of hashtag wordart are #thebestthingever!
A Little Bit of This – Flair includes 30 different hashtag word strip labels and a png sheet of flat versions for easy printing.
CLICK HERE to save $$$ when you buy the bundle!