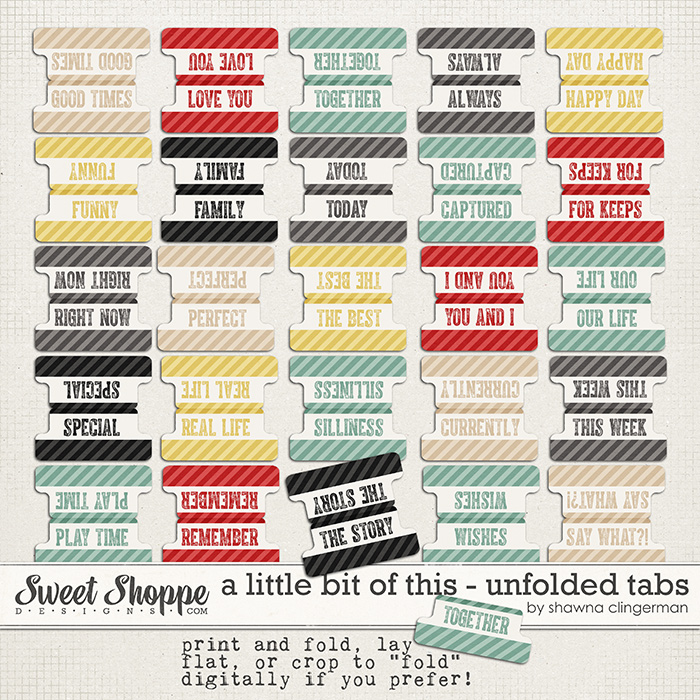 A little bit of this, a little bit of that. Sometimes you need just a little something to finish your project. A Little Bit of This – Unfolded Tabs can help you get the job done. Whether you want to print them for your pocket scrapbook or use them on your digital layouts, these little tabs are super cute and are a great way to make a photo, a layout, or a journal card stand out - or use them as dividers in your album or scrap projects!
A Little Bit of This – Unfolded tabs includes 25 different folder tabs word art and a png sheet of all of them together for easy printing. These tabs look great printed out and folded in half, or laid flat for a fun unique effect - or simply crop them in half if you want to go the traditional route with them on your digi projects.
CLICK HERE to save $$$ when you buy the bundle!