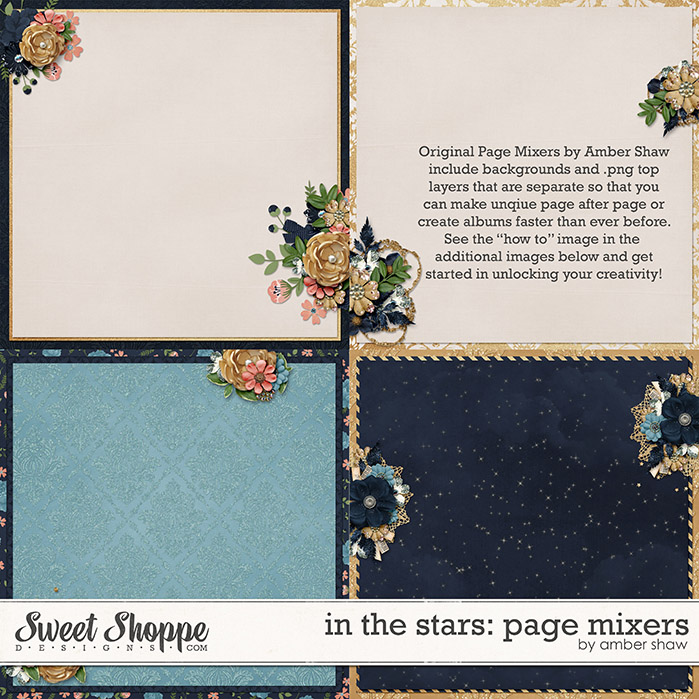 CLICK HERE to save $$$ when you buy the bundle!
What are Page Mixers? At first glance you may think they just look like flat quick pages, but they are so much more than that!! These are fully customizable layered page starters that allow you to fit your photos between the clustered top layers and the stacked background papers. Not only can you slip your photos between the layers, you can add elements from the kit under, around, and on top of the clusters making each page your own. Each top cluster and bottom background are interchangeable, combine the ones that you want, making page after page and creating a full album in no time!
Includes 4 Page Mixers that comprise of 4 PNG Toppers & 4 JPG Backgrounds in both 45 and 120 degree shadowing.