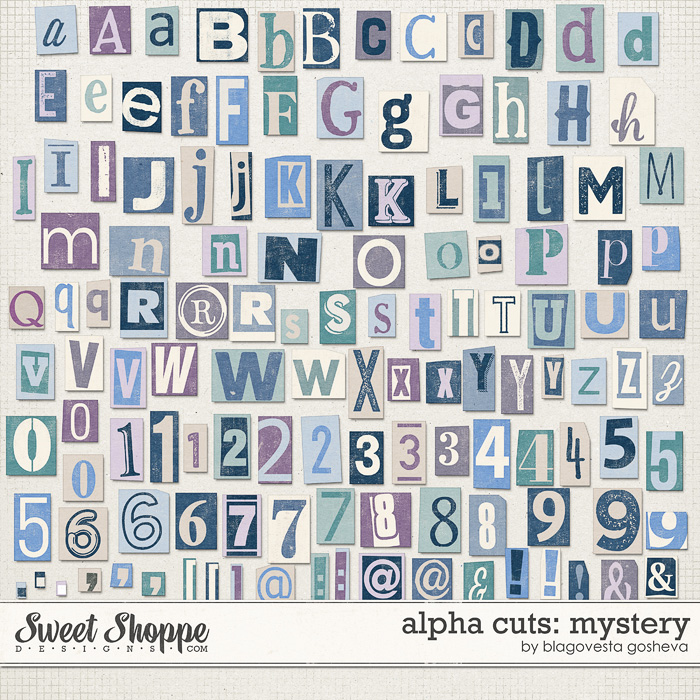 A digital scrapbooking alpha pack by Blagovesta Gosheva.
Includes one complete alpha set which contains letter A-Z, numbers 0-9 and great variety of symbols and punctuation.
Each letter is in 3 color/shape variations and is saved in separate transparent png file.

NOTE: This alpha was a part of 2015 Mystery Bag so check your stash before purchase it!