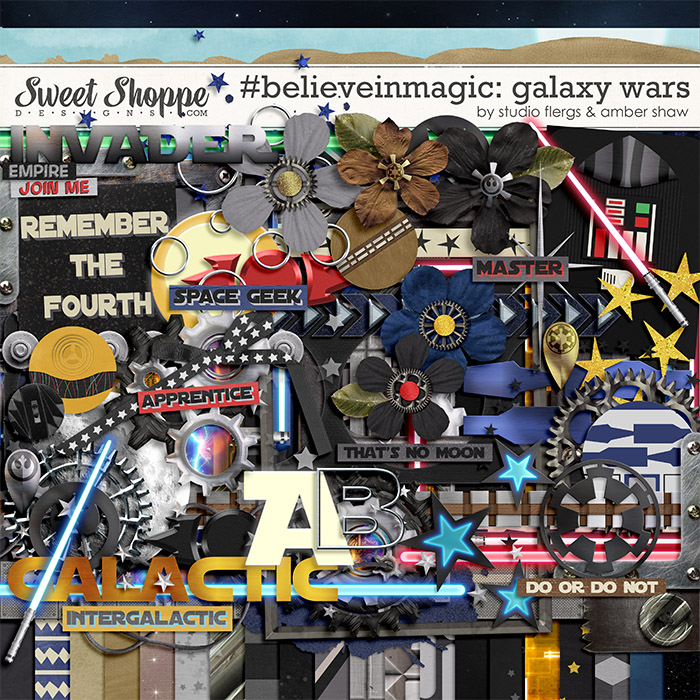 CLICK HERE to save $$$ when you buy the bundle!
Choose your side in the "Galaxy Wars"! Pay tribute to everyone whether they fancy themselves a warrior, a rebel, an apprentice, a bounty hunter, a mercenary...the list goes on. Have a ton of fun with the spaced-out backgrounds and all the galactic elements: lighted swords, stars, metal pieces, moons and more. Make pages for your favorite space geek with this newest kit in Flergs and Amber's #believeinmagic collection.
20 patterned papers, 10 solid papers, alphas: 1 neon white, and 1 silver wire. arrows, bow, buttons, cards, circles, flowers, foliage, frames, gears, journal plate, labels, metal tab, paint, paper strip, photocorners, bokeh, stars, string, sun, symbols, trims, strips, titles, borders, glow sticks, markers, moon, & scatters.
Some Creative Team pages in the detailed images may contain elements not included in collection, please check the detailed description of what is included