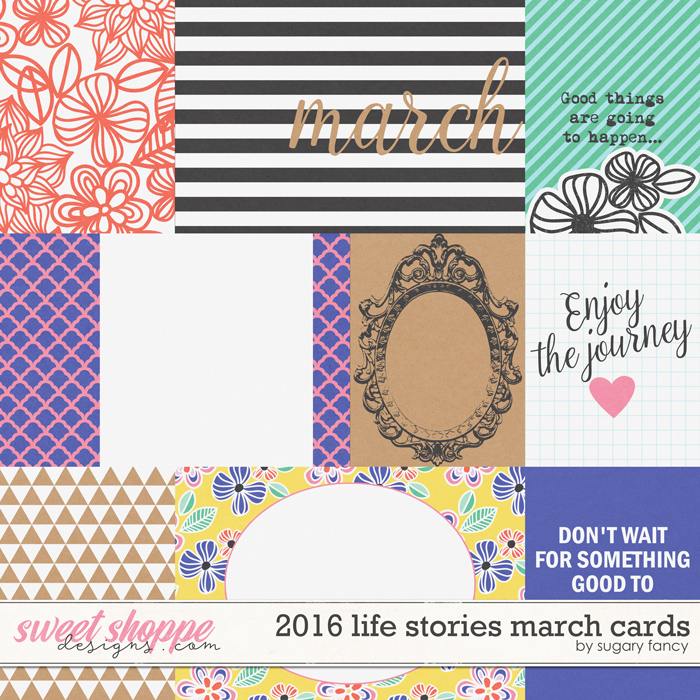 $$SAVE when you buy the BUNDLE! 2016 Life Stories - March is a monthly digital scrapbook collection by Sugary Fancy Designs that will help you document your 2016 best memories!
Cards includes, 9 PNG cards in 3x4 and 4x6 versions.
Click on the Bundle Link above to see some pages using the cards!