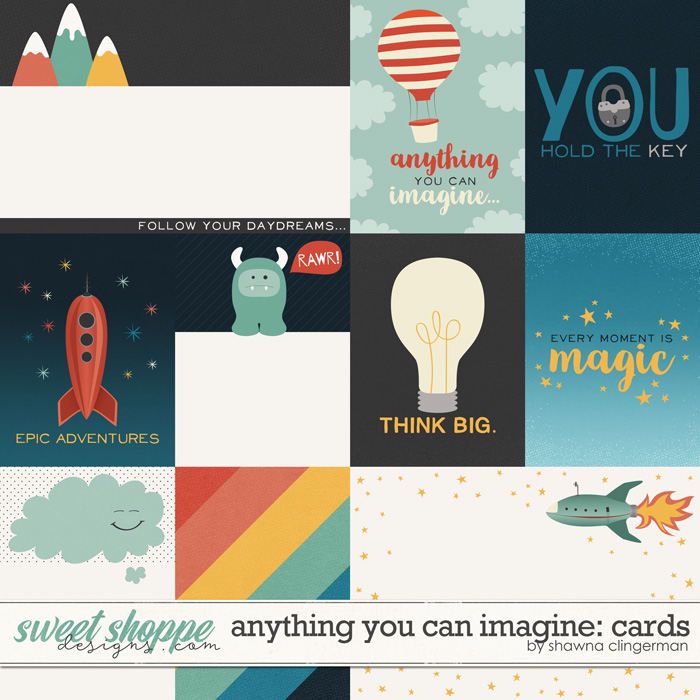 CLICK HERE to save $$$ when you buy the bundle!
Imagination can take you anywhere!! Anything You Can Imagine by Shawna Clingerman is the perfect kit to document your little one's - or your - imagination, hopes and dreams. This kit can take your imagination anywhere. The sky's the limit! Filled with beautiful blues, oranges and yellows, and hand drawn elements, it's perfect for recording magical childhood wishes to sky high dreams.
This set of pocket scrapbooking cards is made to coordinate perfectly with the "Anything You Can Imagine" digital kit by Shawna Clingerman. Great for pocket scrapping or adding a extra awesome to your layout! This pack contains 8 3x4 and 2 6x4 cards in both horizontal and vertical orientation as individual files and printable PDFs.