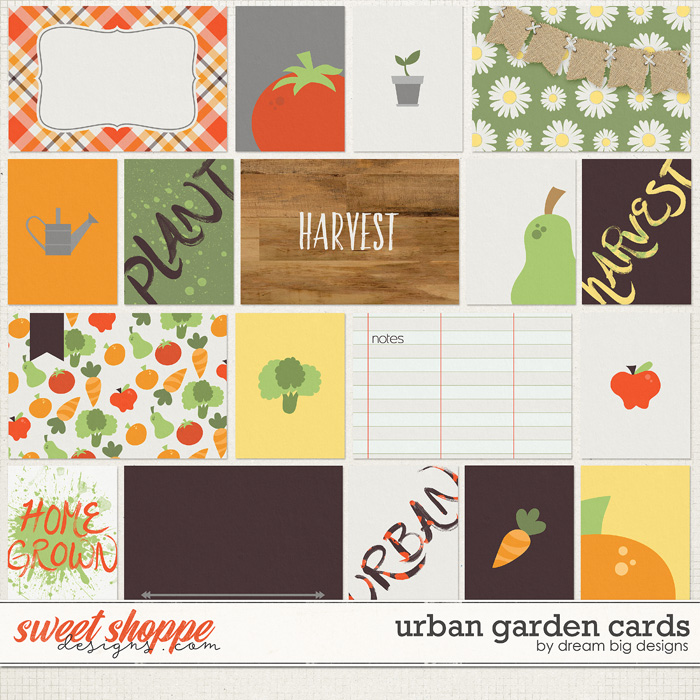 CLICK HERE to save $$$ when you buy the bundle!
All you need is a little dirt, water and sun. You can grow your own garden anywhere! This scrapbook collection is perfect for planting, harvesting, growing or for any digital scrapbook project.
Includes: 6 4x6 and 12 3x4 cards (vertical and horizontal). Professional and Home-Based print options.