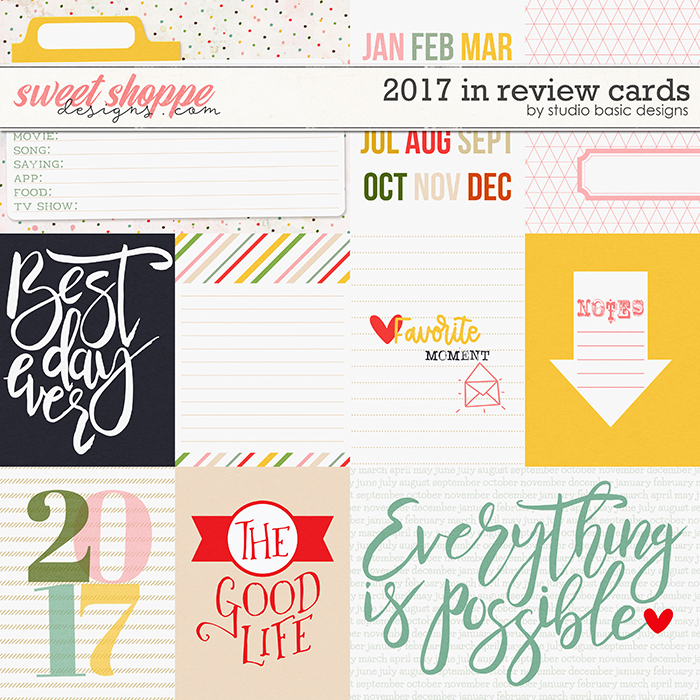 CLICK HERE to save $$$ when you buy the bundle!
'2017 in Review Cards' is a collection of lovely journal cards by Studio Basic Designs, created to perfectly coordinate and complement her digital scrapbooking kit '2017 in Review' which was created to encourage you to look back over this year with affection, recording happy events, silly moments and meaningful dates, ready to start afresh and with a light heart in the New Year.
The '2017 in Review Cards' pack contains a total of 10 thoughtful cards (specifically 8 3x4 and 2 6x4 cards), all saved as individual .jpeg files.