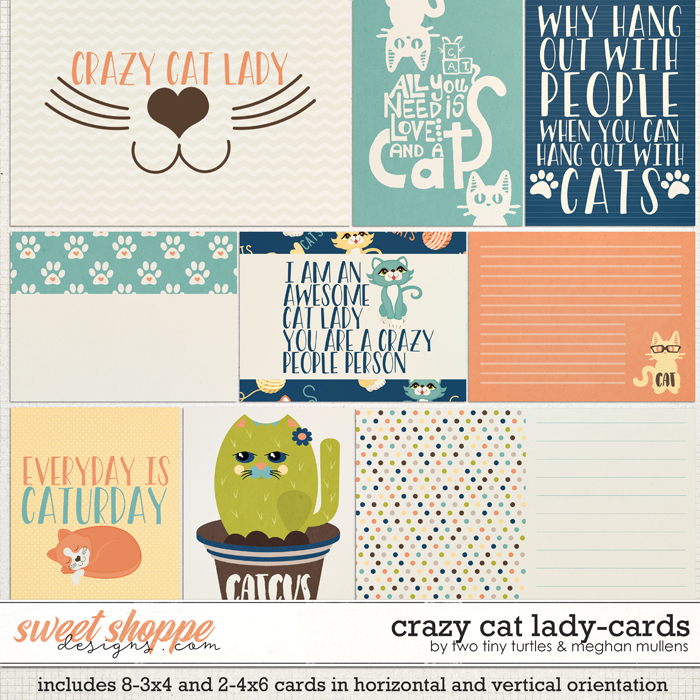 Crazy Cat Lady is a digital scrapbooking kit from Meghan Mullens and Two Tiny Turtles. Are you a "dedicated feline enthusiast"? One cat short of crazy? Is your idea of being social-meowing at your cat? If you answered yes to any of these then we have a kit for you! Crazy Cat Lady is the perfect go to scrapbook kit to document those purrrrfect animals that steal our hearts (and our laps!)
CLICK HERE to save $$$ when you buy the bundle!
Crazy Cat Lady :: Cards includes eight 3x4 cards and two 6x4 cards in horizontal and vertikal orientation.