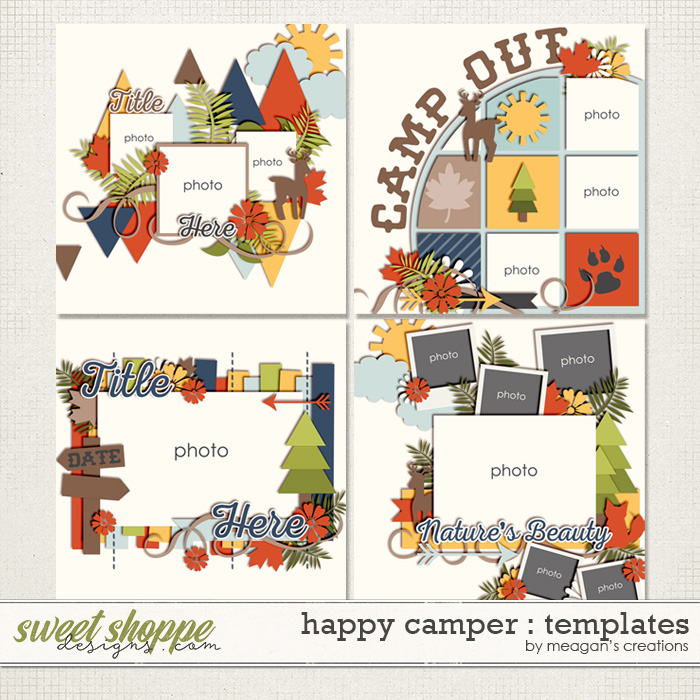 CLICK HERE to save $$$ when you buy the bundle!
Happy Camper template pack - PU/CU- templates can be used to complete assignments for other designers and to make/sell quick pages!
A set of four 12x12 layered templates in PSD, TIFF, PAGE and PNGs formats perfect for documenting all of your outdoor (and indoor) adventures. Whether you are getting back to nature or just enjoying some time outdoors, these templates will help to get your layout done quickly and with style. These templates coordinate with the Happy Camper digital scrapbook collection from Meagan's Creations. PLEASE CHECK YOUR STASH AS THIS PRODUCT WAS PREVIOUSLY SOLD AT ANOTHER STORE.