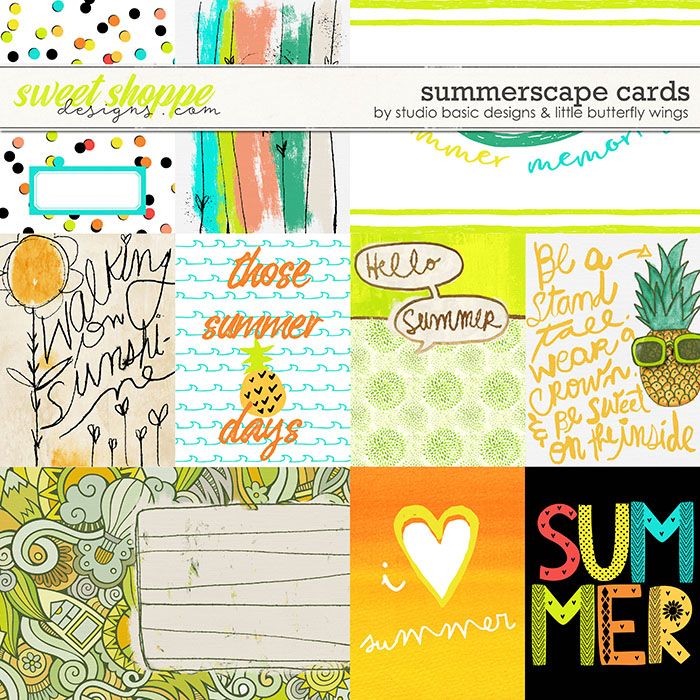 CLICK HERE to save $$$ when you buy the bundle!
'Summerscape Cards' is a happy, sunny collection of journal cards by Studio Basic Designs and Little Butterfly Wings, created to perfectly coordinate and complement their digital scrapbooking kit 'Summerscape', which overflows with gorgeous, unique patterns & sooo many delectable doodles, your heart will flutter - and have you grabbing your sunglasses, humming the 'Pina Colada' song, and dreaming of the perfect beach getaway in no time with its relaxed vibe, hot reds, lemons and cool aqua's, plus oodles of summery flavoured word art and ephemera!
The 'Summerscape Cards' pack contains a total of 13 feel good cards (specifically 8 3x4 and 2 6x4 cards, plus 3 variations), saved as individual .jpeg files.