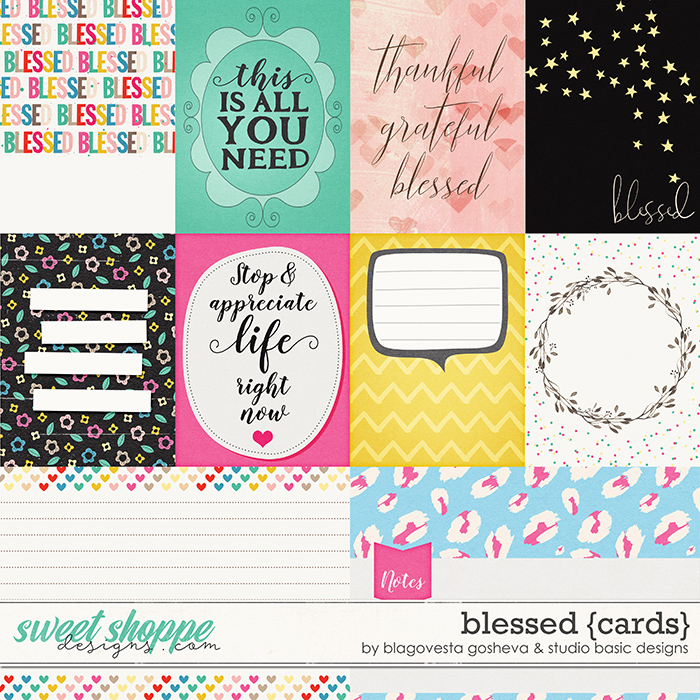 CLICK HERE to save $$$ when you buy the bundle!
'Blessed Cards' is a bright collection of journal cards by Blagovesta Gosheva and Studio Basic Designs, created to perfectly coordinate and complement their digital scrapbooking kit 'Blessed', which is all about focusing on the positive and taking the time to appreciate your world, focusing on the little moments that make you smile, and the wonderful people and things you are blessed to have in your life.
'Blessed Cards' pack contains a total of 10 heartfelt cards (specifically 8 3x4 and 2 6x4 cards), saved as individual .jpegs.