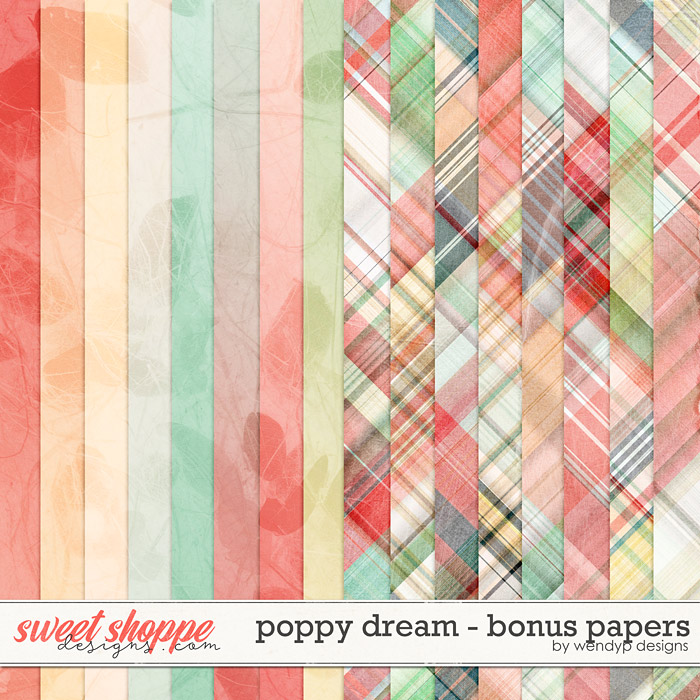 A digital scrapbooking collection by WendyP, Poppy Dream, is inspired by the bright colors of flowers
in summer. What is more delightful than a field full of blooming red poppies? Document your sweet
summer memories with gorgeous flora and fauna bursting with sunshine and smiles!

This kit includes 8 gradients and 8 plaids.