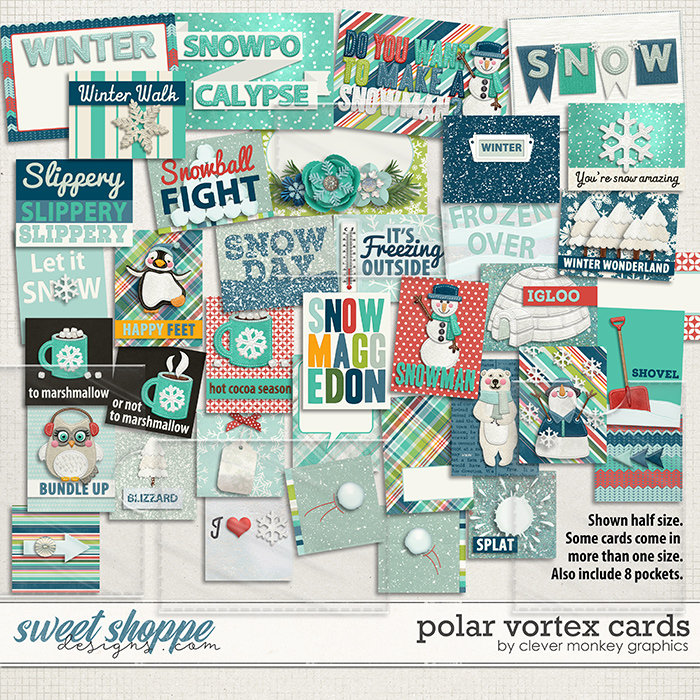 This huge set of cards is designed to work beautifully with Polar Vortex. Cards in all the standard sizes from 3x3's up to 6x4's are available and range from snowy floral themes to snow giggles. So cute, they might inspire your next winter layout! Even more fun, I've included a set of 8 plastic pockets you can slip cards into or use on your layouts to slip photos or other fun elements into. So truly this is a card set plus!

A money-saving bundle is available every day! The kit as a stand-alone is available here.
Paints are free for a limited time only and can be found in my Clever Monkey Graphics Fan Group on Facebook.