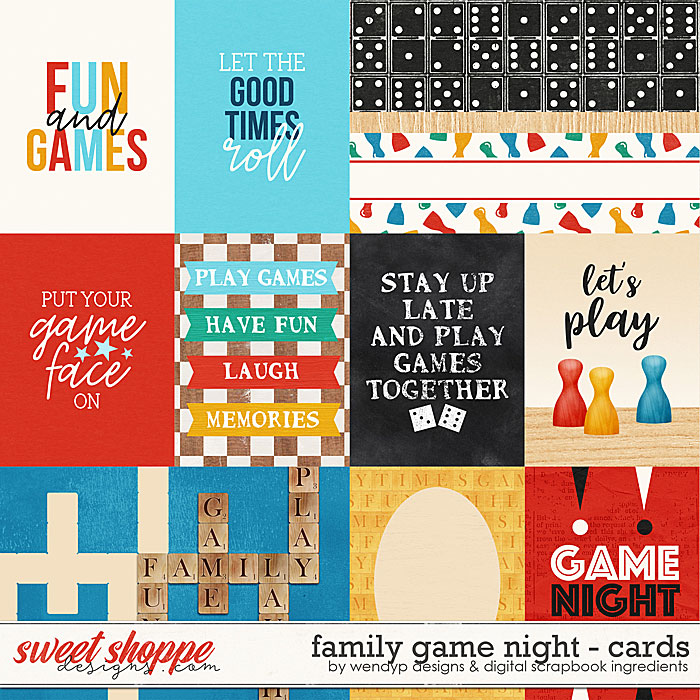 A digital scrapbooking collection by WendyP and Digital Scrapbook Ingredients, Family Game Night,
is packed with fun! Whether you love to sit down to a game of cards, dice, bingo or challenging board
games, this collection is packed with game pieces and accessories to document every moment of
laughter, competition and play.

This kit contains 10 journal cards.