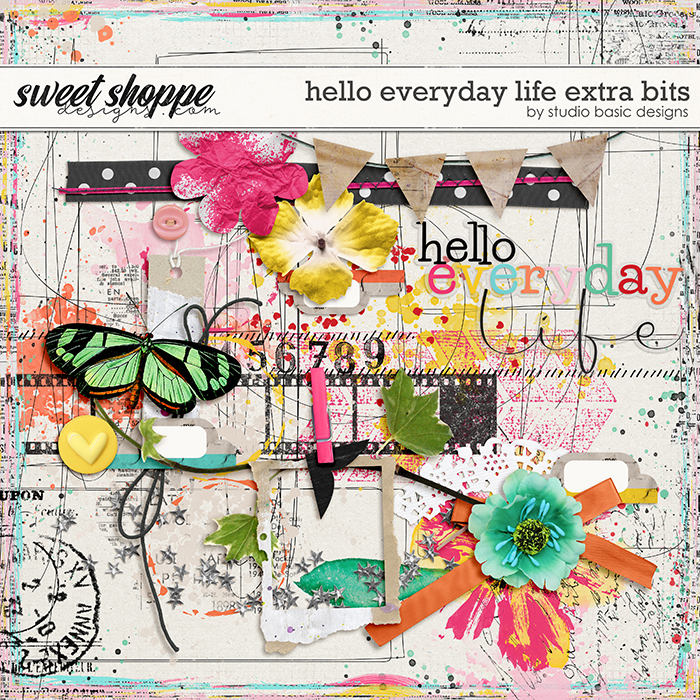 CLICK HERE to save $$$ when you buy the bundle!
'Hello Everyday Life Extra Bits' is a bright, happy collection of 25 unique (34 total) extra elements by Studio Basic Designs, created to perfectly coordinate and complement 'Hello Everyday Life', her mood lightening digital scrapbooking kit, full of rainbows, pretty flowers and delectable mixed media patterns & ephemera, perfect to make the everyday look beautiful!
Inside of this pack you will find: banner, border, bow, butterfly, button, clothpin, doily piece, flowers, foliage, frame, heart, overlays, ribbon, scribbles, stamp, stars, string, tabs, tag and a title.