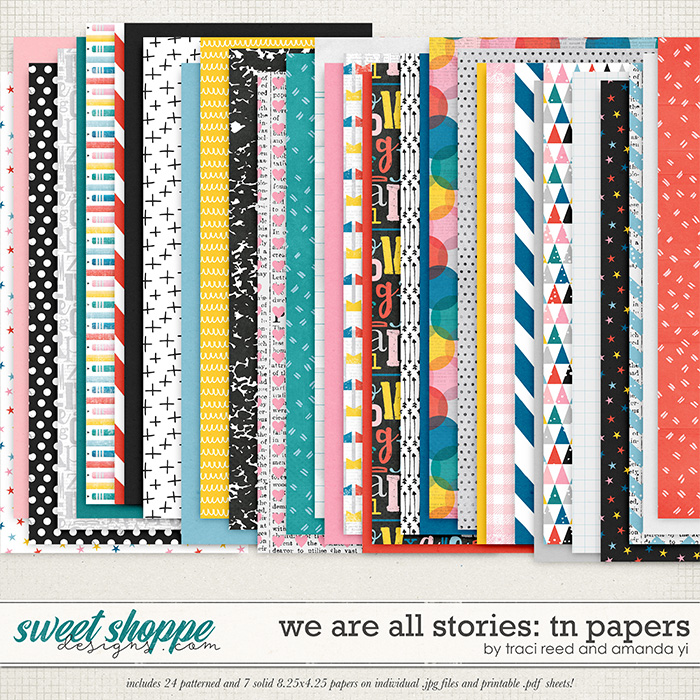 SAVE BIG when you buy the bundle here!
Humans have always fallen back on storytelling to shine a light in times of darkness. We Are All Stories by Traci Reed and Amanda Yi gives you permission to tell YOUR story through the lens of current affairs.
TN Papers Include:
24 Patterned and 10 solid 8.25x4.25 TN sized papers on indvidual .jpg and printable .pdf files!