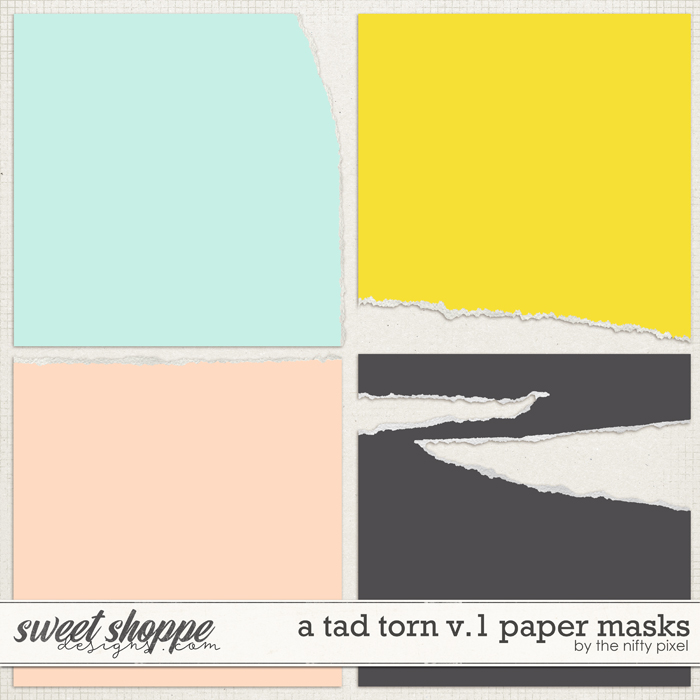 ***Before purchasing please check your digital stash as this product was released at another shop.***
These clipping masks are such a nifty tool to have in your stash. The torn edges add a realistic feel to your background papers. This set includes 4 unique clipping masks in PSD and TIF formats and are created at 300 dpi for perfect printing. The set also includes PNG files for those of you working in different programs.
If you'd like to see some sample pages using this product and others like it, scoot over to the 'A NIFTY TOOL KIT CLIPPING MASKS | BUNDLE'. You'll find many creative pages there to be inspired by!
NIFTY TIP: So go on have some fun clipping papers to dress them up and ooh why not try rotating, flipping, expanding, shrinking or even combining other masks from this set together to create a layered torn edge look.