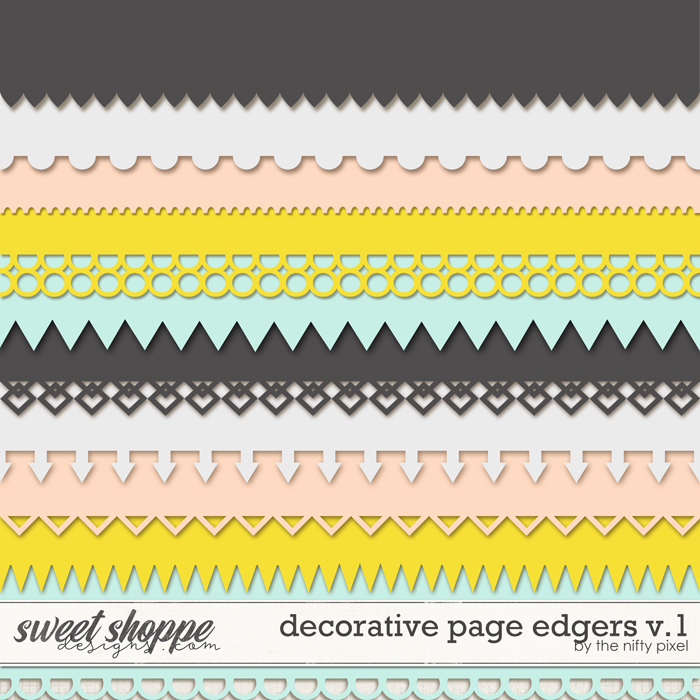 This set of 10 unique clipping masks are such a nifty tool to have in your stash. Select from the set to create a beautiful decorative edge to add that extra touch and point of interest to your papers.
If you'd like to see some sample pages using this product and others like it, scoot over to the 'A NIFTY TOOL KIT CLIPPING MASKS | BUNDLE'. You'll find many creative pages there to be inspired by!
NIFTY TIP: So go on have some fun clipping papers to dress them up and ooh why not try rotating, flipping, expanding, shrinking or even combining other masks from this set together to create a very decorative fancy look to your project.