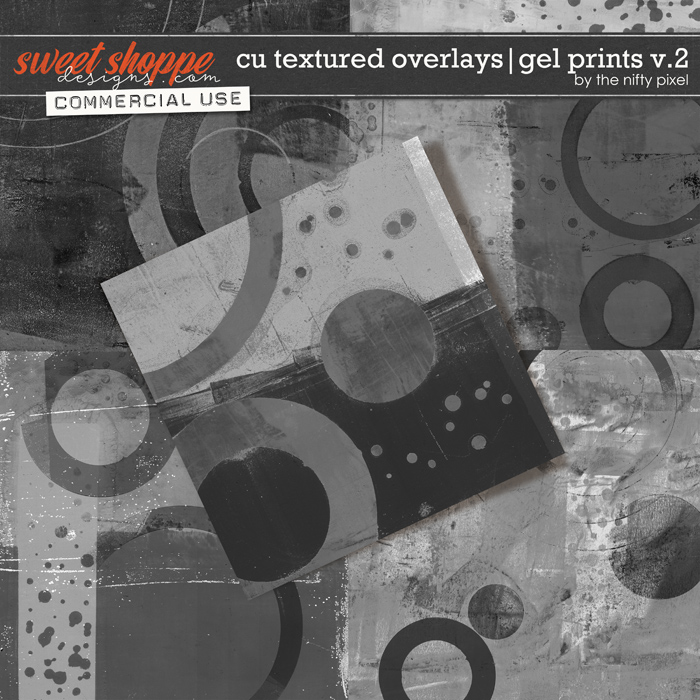 This is a commercial use product by The Nifty Pixel.

These are mono prints I created on my gel plate. They have an organic feel but are really bold. I actually loved how these turned out they have a bit of a retro vibe with the large rings and blocked tonal areas.

This set includes 5 textured overlays to help you create some unique arty & grungy looks to your papers and elements. Great to use in commercial use projects or play around with blending modes to add some really interesting textures to your personal scrapbook artworks and art journal pieces.