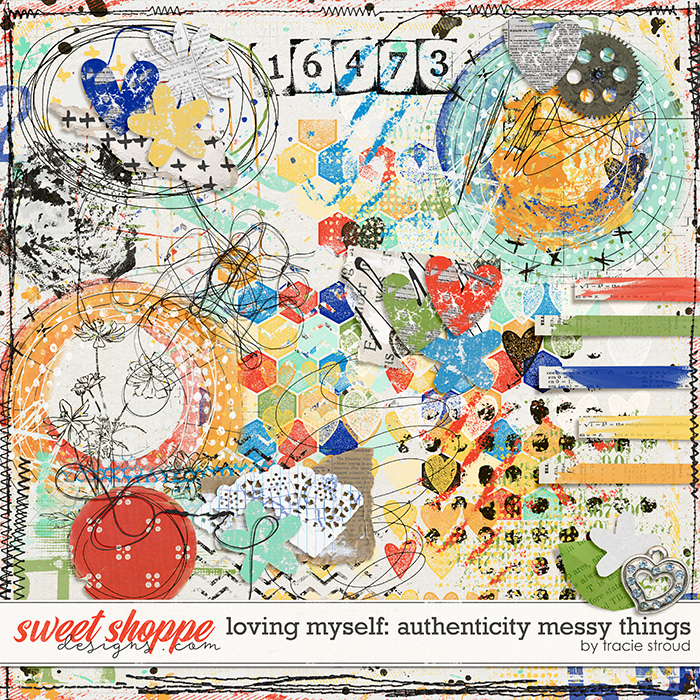 CLICK HERE to save $$$ when you buy the bundle!

A digital scrapbooking product by Tracie Stroud.
Loving Myself: Authenticity is the latest installment of my Loving Myself series, which is all about acknowledging your positive attributes and recognizing the good in yourself. Authenticity is being brave enough to show your true self to the world. It requires vulnerability and confidence.
Loving Myself: Authenticity Messy Things includes over 30 painty, grungy, messy elements + recolors/alternates.