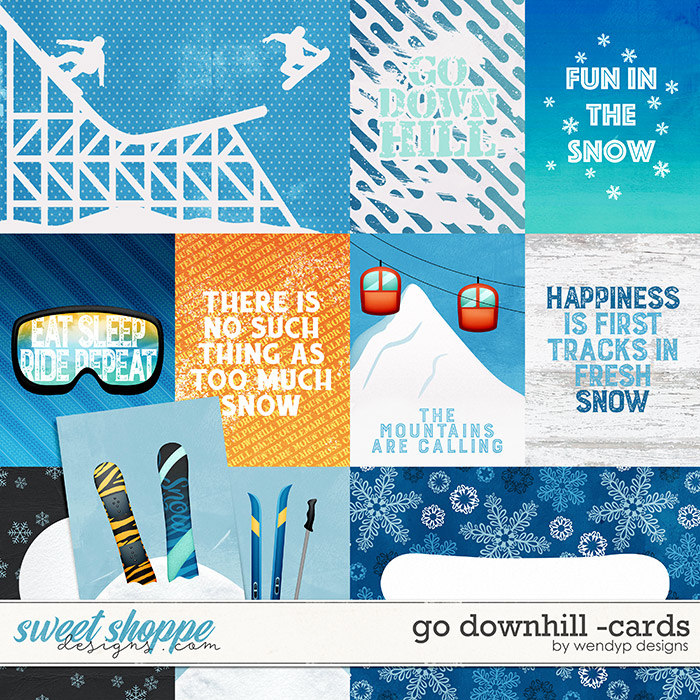 A digital scrapbooking collection by WendyP Designs, Go Downhill, is just in time for
hitting the slopes. Document mad ski moves, snowboarding, tubing, sledding, or
watching these snowy pastimes sitting by the fire. Cool icy colors and fantastic iconic
elements will inspire winter pages full of snow much fun!

JOURNAL CARDS:
This kit contains 10 journal cards in both orientations.