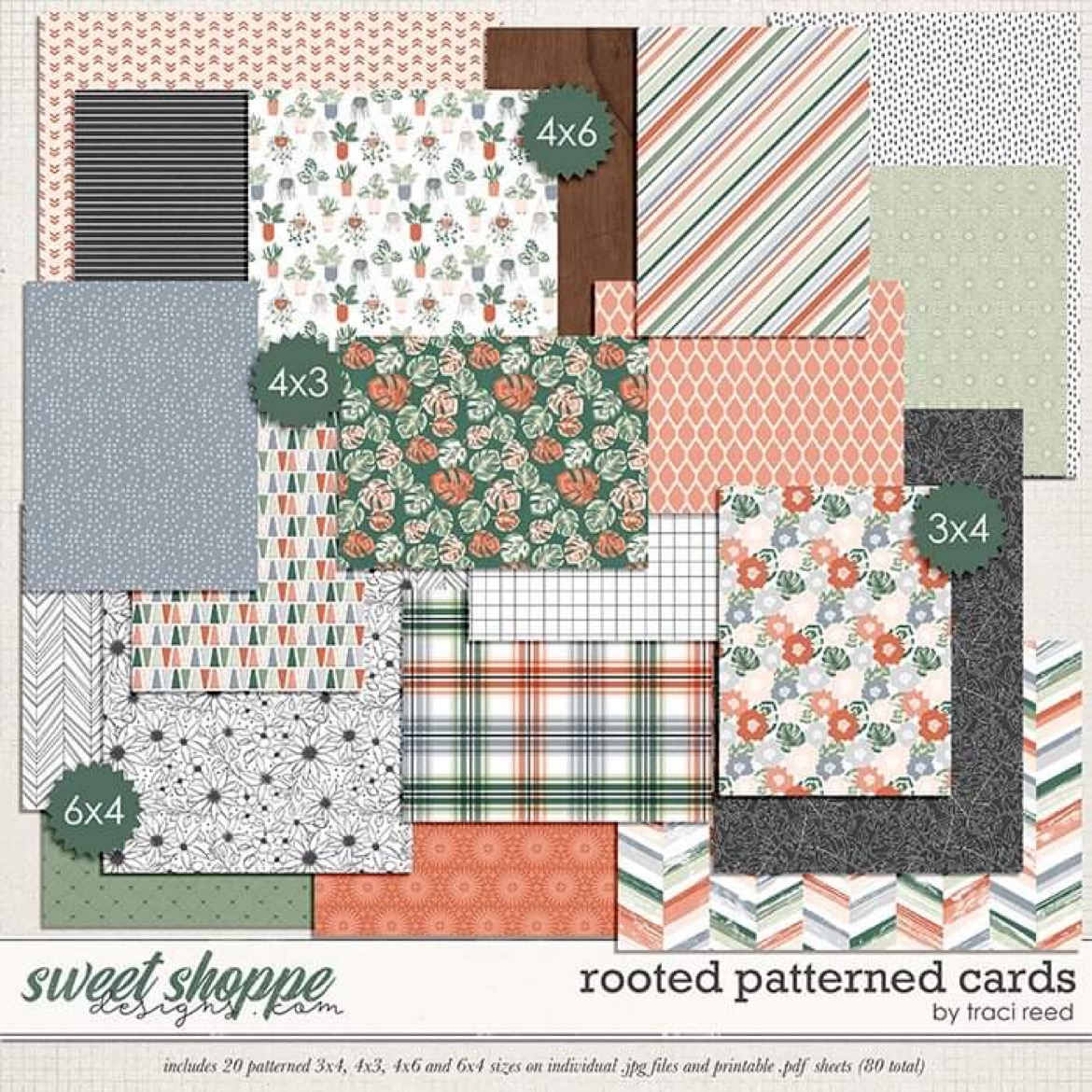 Rooted is a collection that not only celebrates home-gardening and the love of your potted plants, but also the whole idea of being rooted, grounded and at peace. Family ties and friendship bonds. Putting down roots and finding strength within.
Bohemian in vibe with a stunning neutral, yet colorful palette of terra cottas, forest greens and steel blue, Rooted is going to be a collection that you reach for again and again, whther you have plant babies or not!
PATTERNED CARDS INCLUDE:
20 pattered 3x4, 4x3, 4x6 and 6x4 cards on individual .jpg files and printable .pdf sheets!