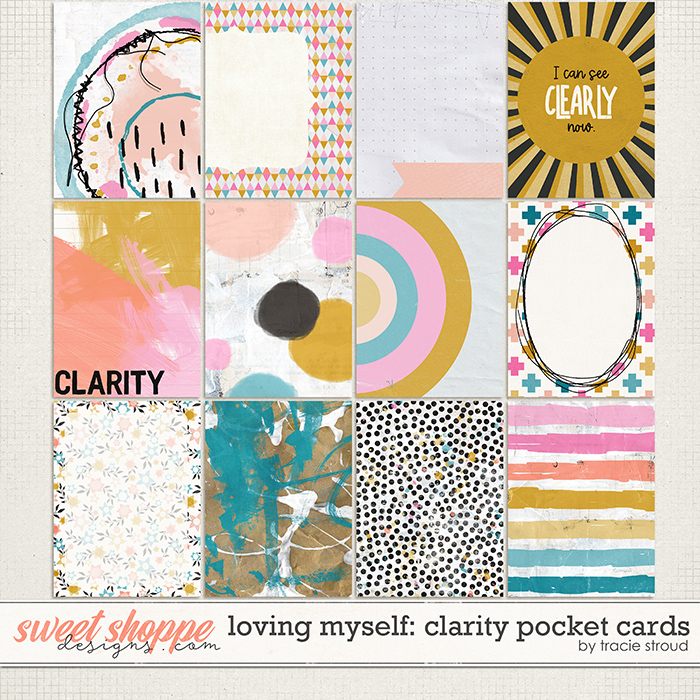 CLICK HERE to save $$$ when you buy the bundle!

Clarity means Clearness of thought. Loving Myself: Clarity is all about seeing things as they really are without the trapping of biases or past traumas. This collection is full of bright but still soft colors. It's one you'll come back to again and again.
Loving Myself: Clarity Pocket Cards includes 12 unique pocket cards in 3 x 4 vertical format. Alternates and horizontal format are also included for some cards.