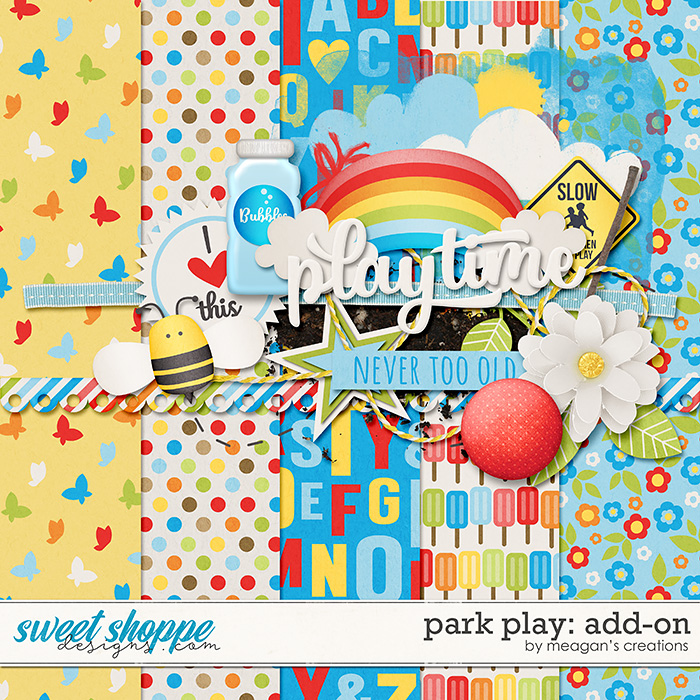 CLICK HERE to save $$$ when you buy the bundle!
A fun little add-on to the Park Play collection! Includes 5 additional patterned papers, and 18 elements including: a bee, a bee path, border, bubbles bottle, dirt splatter, dodge ball, flower, leaves, paint, rainbow, ribbon, sign with children running that says, "Caution: Children At Play", a star, a stick, a string, a title "Playtime", a word art "I [heart] this", and a word strip that says "never too old".
PLEASE NOTE: This was given as a freebie during our 2021 iNSD celebration if you completed my scavenger hunt. Please check your files before purchasing.