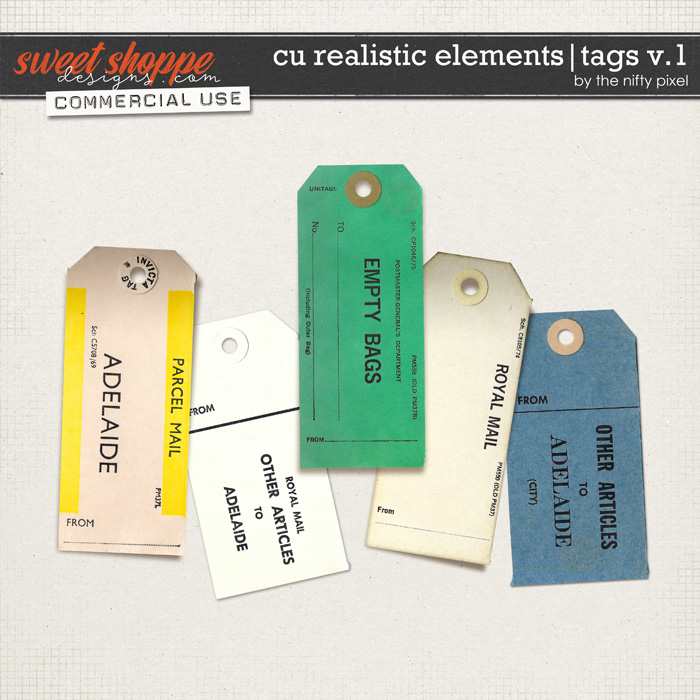 This is a commercial use product by The Nifty Pixel.

Inside is a pack of 5 vintage luggage and parcel tags from my personal collection. They each have typography on them and are perfect as kit fillers or for clustering and mixed media style projects.

Each have been saved at 300dpi in .png format.