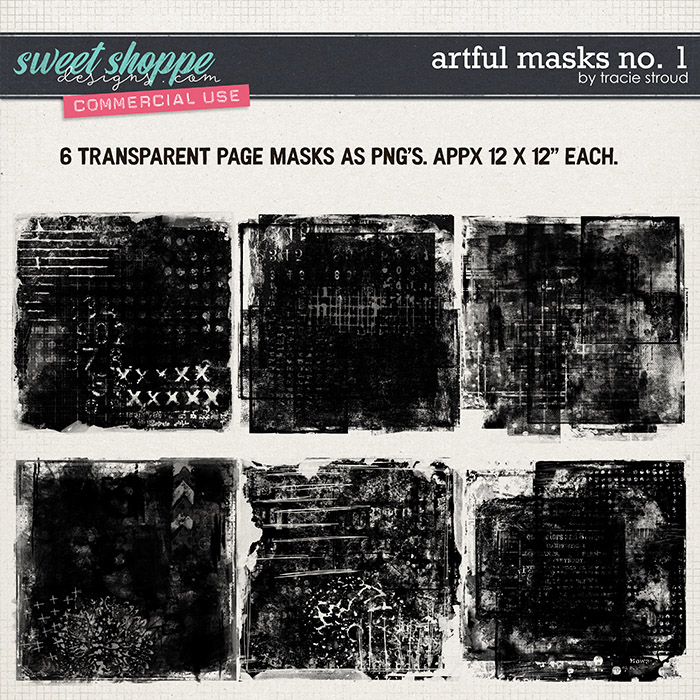 *Previously released, please check your files before purchasing.*

This pack of 6 transparent, full-page masks make creating art journal papers a breeze. Simply clip a pattern to the mask, and you're done! You can also recolor to use as a painty layer for papers, or play around with blending styles to create lots of unique effects.

These masks may NOT be used as-is for kit elements. They must be altered (more than just recoloring and resizing) and used to create new elements and/or papers.