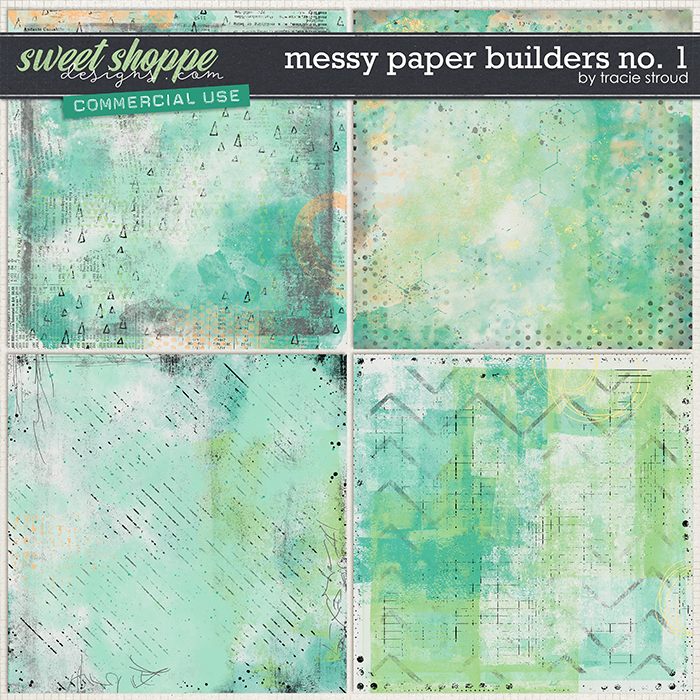 *Previously released, please check your files before purchasing.*

Messy Paper Builders are a must-have for adding artsy, grungy, painty papers to your kits. Each template is stocked with 9-11 layers of unique masks, washes, brushes, and painty goodness. You can do so much with these - move and rotate layers, change blending modes, add styles, clip patterns, remove and add layers, re-arrange the placement of layers. The possibilities are endless, and these templates will provide you with countless one-of-a-kind painty papers

Includes: 4 layered templates as psd, tiff, and png files.