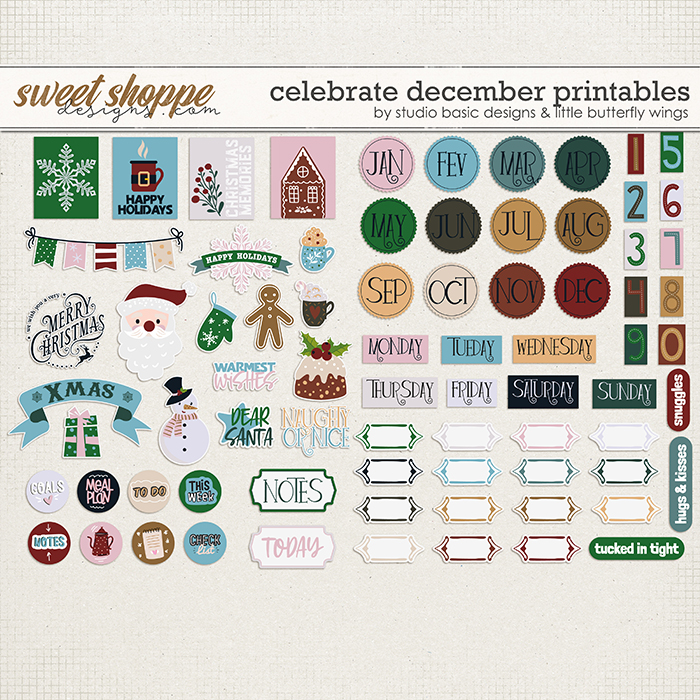 CLICK HERE to save $$$ when you buy the bundle!
'Celebrate December Printables' is a collection of jolly helpful journaling stickers by Studio Basic Designs and Little Butterfly Wings, designed to perfectly complement their digital scrapbooking kit 'Celebrate December' - the festive finale to their wonderful year-long collection, packed with traditional trimmings that have been generously sprinkled with yummy mixed media touches! So relax, get comfortable & let your seasonal photos shine as you scrap with 'Celebrate December'; enjoy journaling your Christmassy memories, family stories & winter adventures using the fabulous word art to inspire your thoughts & writing.
'Celebrate December Printables' is perfect for adding extra detail, pizzaz and personality to your digital journaling, Goodnote pages etc - or why not print & stick on to your family calendar for a little extra oomph!
Inside you will find a grand total of 76 happy sticker images, saved as printable PDF, .svg, .eps, Ai, .jpeg & .png sheets (with a silhouette outline sheet) & as individual .png files.