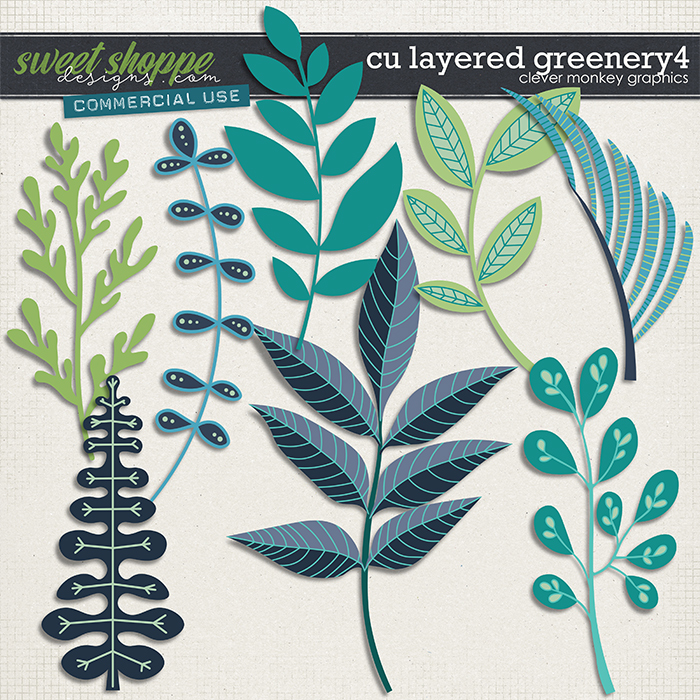 CU Layered Greenery 4 by Clever Monkey Graphics includes 8 layered (or png) templates available as photoshop files, tiff files, and individual png files. For your convenience, each is available in its own zip file. Elements are sized as shown in preview relative to a 12x12-inch paper. Feel free to download the zip file of your choice. For your convenience I have included the png element in each of the zip files.

Create your own elements for your kits or yourself using these templates by adding colors or papers & styles. If you would like a thicker line for the stems, simply add a stroke in your graphics program, rasterize, and then proceed forward with coloring, etc. Not to be used exactly as is from the template or png files.

My Commerical Use TOU are always available on my blog.
Please be sure to read the full terms of use. Above is only a quick partial summary to assist you in your decision making process.