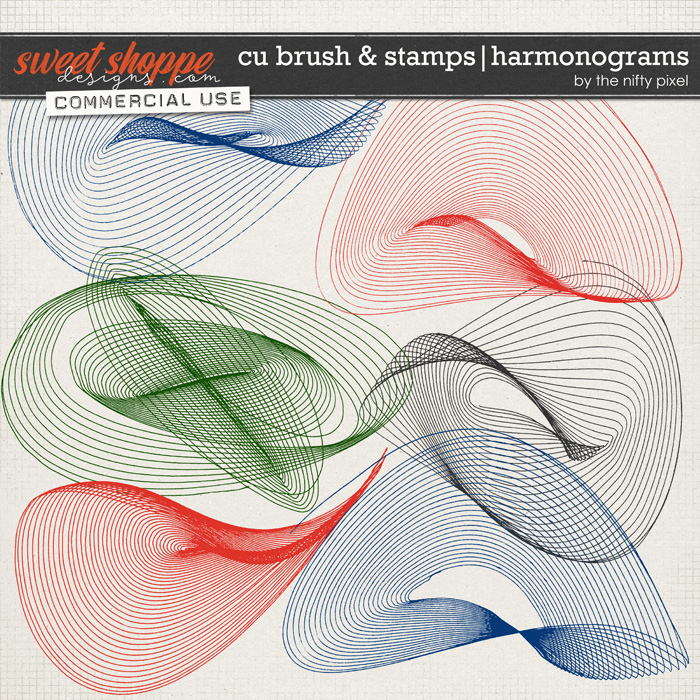 This commercial use product is by The Nifty Pixel.
This is a set of Harmongrams collected on a family outing to a Science Center. They are perfect for science inspired projects or for adding some unusual shapes and patterns to your digital projects.
The pack includes 6 drawings in both .png stamps and .abr file.