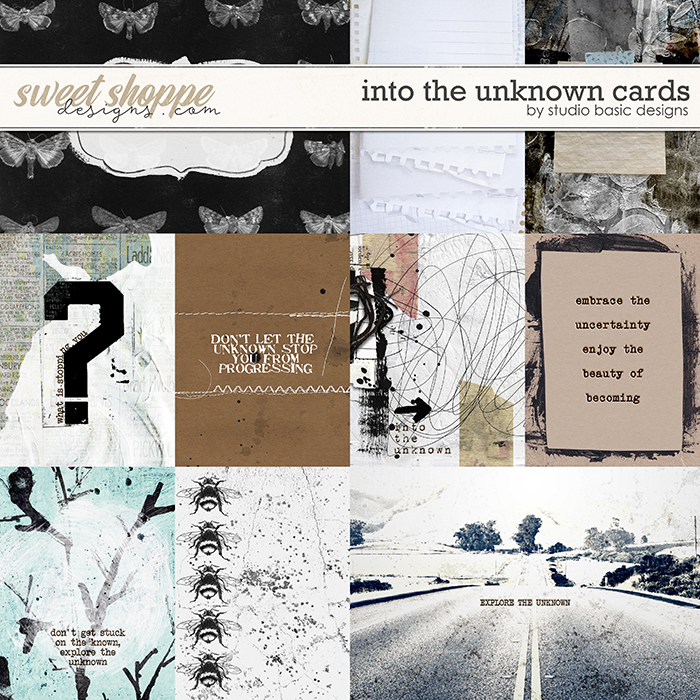 CLICK HERE to save $$$ when you buy the bundle!
'Into The Unknown Cards' is a digital scrapbooking pack full of bold & creative cards by Studio Basic Designs, designed to beautifully accessorize her digital scrapbooking kit 'Into The Unknown': with gorgeous papers, affirming word arts, and inspired, bold finishing touches, 'Into The Unknown' reminds you that tomorrow is a new day, full of potential; that change is good and that you are absolutely deserving and brave enough to handle it!
'Into The Unknown Cards' pack contains a grand total of 15 cards (specifically 8 3x4, 2 6x4 & 5 variations), each saved as an individual .jpeg file.