Get Connected: Top 10 Camera Apps Our Staff is Using
Ever wonder which camera apps the Sweet Shoppe staffers love? Laurie is here to show you our faves.
Hey there sweeties!! Laurie here today with a really fun topic. We're going to cover the top 10 camera apps our staffers are using. I know I definitely have a bit of an addiction to camera apps on my iPhone; so much so that I hardly get my big DSLR out anymore. They just make capturing EVERY moment so easy!! Let's jump in and see if any of your favorites made the list. Who knows? There might even be a new favorite waiting to be discovered!!
1. Instagram: It seems most people who use camera apps use this one. I know it is one of my favorites! I love following my friends and seeing snippets of their everyday lives. The filters are awesome, and it is so user friendly!!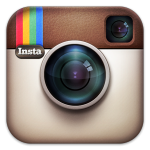 2. Camera+: I love this app!! It is super easy to use. There are so many great editing options including crops, effects, and borders. I love how easy it is to share images too!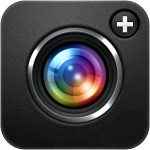 3. ProCamera: This has become one of my most used camera apps. It has tons of options. I like that you can choose what size photos to take, and it has an anti-shake feature and a self-timer. My most favorite thing about this app? The date and time stamp at the bottom of the photos you take. I absolutely love the ease of seeing the date on which I took specific pictures!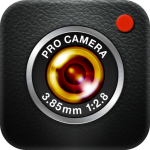 4. Instaweather: This is one of those fun apps that I have started seeing everyone use!! It's so cool that you can use your images and share the weather where you are. I used it the other day while my husband was at work just to emphasize to him how gorgeous it was while the girls and I were playing outside. 🙂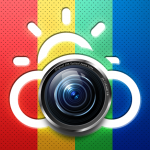 5. Instaplace: I hadn't heard of this one, but it is so fun! I downloaded it onto my phone and have a new favorite app. This app would be great for trips. There are so many different skins to use, and they're all fun. I can't wait to use this on our next vacation!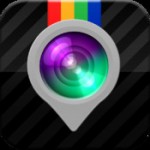 6. PicTapGo: This app is from the totally awesome Totally Rad folks. It gives you live previews, you can stack multiple filters, and you can create and save recipes. It even allows you to share your recipes! I haven't tried this one yet, but I will be very soon.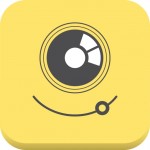 7. Photo 365: This was an app that Meg featured a couple of days ago, and what a cool app it is! I love the calendar view and how you can add a caption to each photo. This is perfect for someone like me who is doing an iPhone version of Project 365.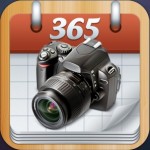 8. Pixlr-o-Matic: This app seems to have so much to offer. It has a seemingly endless combination of effects, and if you can't choose which effect you want, there is a randomizer which will pick a look for you.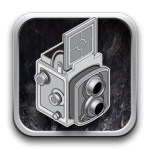 9. Camera Awesome: It seems like there is SO much to this app!! There are free filters and presets and tons more to purchase either individually or as a whole package. This is from the people at SmugMug, so I am sure it is a top notch app!!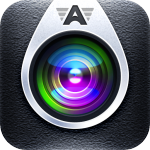 10. VSCO Cam: This app seems to have a nice minimalistic approach. That can be a great thing because there are apps that have so many features that it seems more confusing than anything else. This is definitely an app I will have to check out!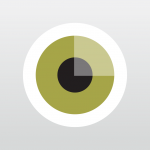 Well that wraps up our top 10 favorite camera apps. There were so many more listed and SO many more out there in the Apple and Android app stores. Find your favorites and have fun documenting your awesome life!!