Featured Designer – Grace Lee
Hello everyone and happy Friday!  We are officially half way through 2023!  Can you even wrap your head around it?  May flew by for me, my daughter graduates high school on Sunday and she turned 18 in May, so it was just one thing after another.  I'm looking forward to a little scrapping time this month, I hope!  Enough of my rambling on and on about my kid, let's get to our next featured designer, Grace Lee!
This year our theme is 'Designer's Choice'  What does that mean? Well, just what it sounds like! This year our wonderful team of designers will be coming up with a heap of fantastic new collections inspired by whatever is exciting or motivating them in the moment. They have total freedom to express themselves however they'd like, and we're super excited to see where this adventure takes us over the next year.  Grace's Into the Unknown would work perfectly for scrapping some post high school/college layouts, or any life changing event really, but it also has such rich colors, and neutral elements, you could make it work for any theme.    Don't forget you can get Into the Unknown for free with a $10 purchase.  Just add $10 worth of goodies to your cart and it will automatically be added!  The offer is good until our new releases go live on June 16th.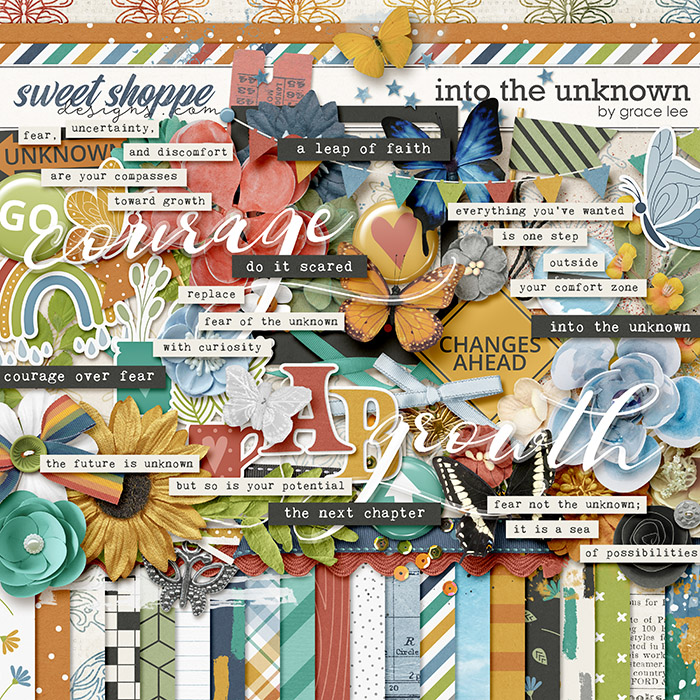 Grace has also created some beautiful cards that coordinate with Into the Unknown if you need something else to make this kit even more fabulous!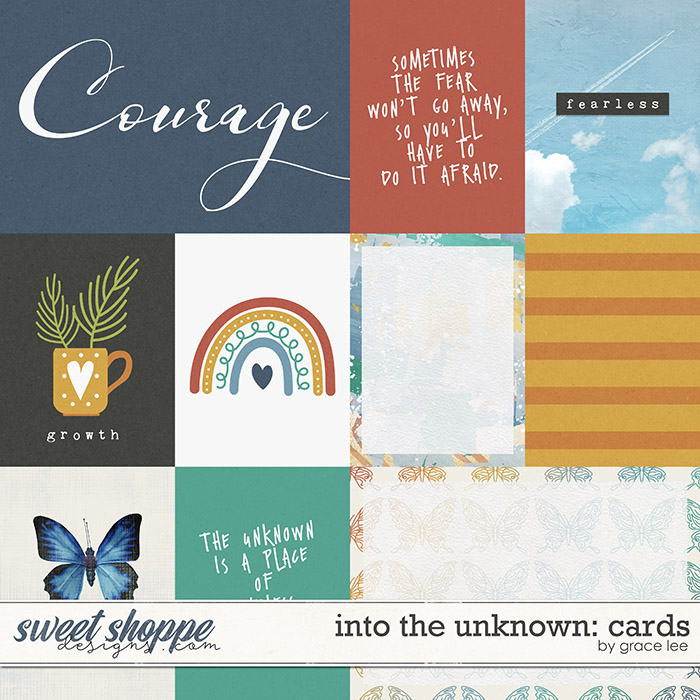 I can't wait to scrap with this kit!  I love the colors, I think it's going to have so many different layout combinations.  I love a super functional kit.  Ok, if you've been reading along all year, you know that it is now time for our interview with questions from our community!
How do you define your style? What does that style include? How has your style changed over the years?
Grace: I have a very traditional style I feel. I like to include lots and lots of options in my kits, so they will include tons of realistic flowers, foliage, frames, bits and pieces, and word art. The main change over the years in my style is that I now gravitate towards more subdued colors… they print nice and reflect my current scrapping style. Now that my kids are older, I no longer use very bright kits for their pages.
How long does it take you to put a collection together from start to finish?
Grace: This really depends! My Featured kit this week came together in two days. I was just really inspired by the theme and found a lot of quotes I wanted to use. Some kits take longer when they have lots of themed elements or when I feel the need to "perfect" it.
Show us a recent mood or inspiration board… or two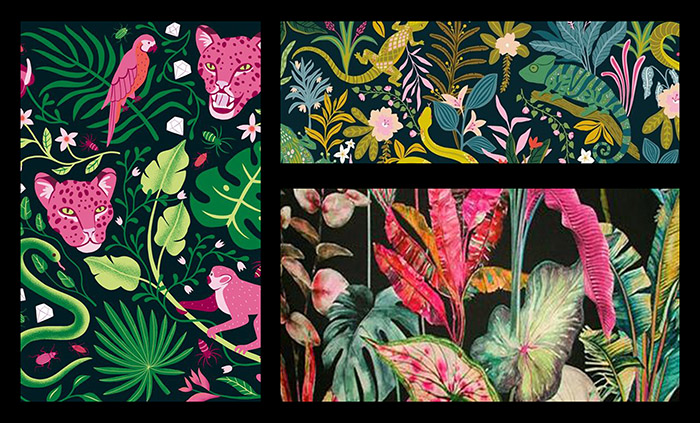 How do you keep your collections fresh and new for themes that are done again and again like holidays, weddings, scrapbooking, etc.?
Grace: Find a different color scheme or a different angle. Puns are great because I can often build a kit around it. For example, I can make a summer/out-of-school kit with "see you later, alligator" and make stickers with an alligator graduating or by the pool or something. Now that I think of it, I want to make it!
What is your Enneagram number and how do you see it play out in your life?
Grace: I'm a type 1 through and through, and this is most obvious in my chronic anxiety and perfectionist tendencies. It is good in that it pushes me to strive for excellence, but it can cause me to be critical of others (mostly of children) and procrastinate in my own work.
If you could go on a date but only had $25 to spend, where would you go?
Grace: The budget theatre on a Tuesday so we get popcorn and drink and tickets for $5, then use the rest of the money to buy ramen and try out some ramen recipes on TikTok!
What's the last really great book you read or tv show you watched?
Grace: The most recent book I read was Perfect Match by Jodi Picoult on a flight. I haven't read for fun in a long time, and the book reminded me how fun it is! Picoult's books are all really good.
Gosh, I love that mood board!  Can't wait to see how that kit turns out.  Now, let's see how the team has used Into the Unknown.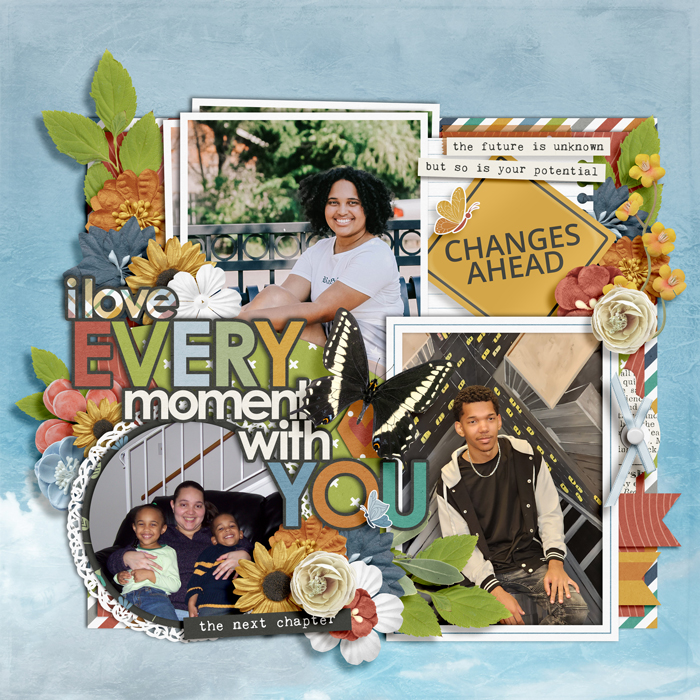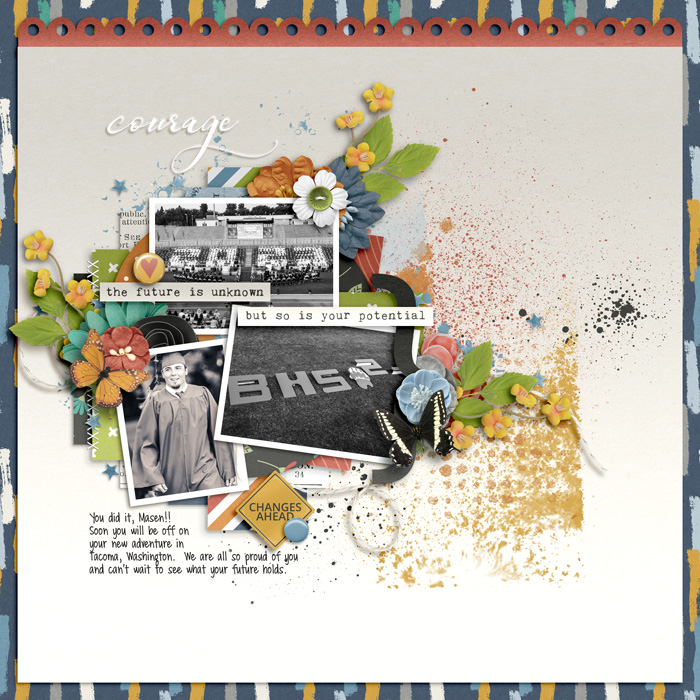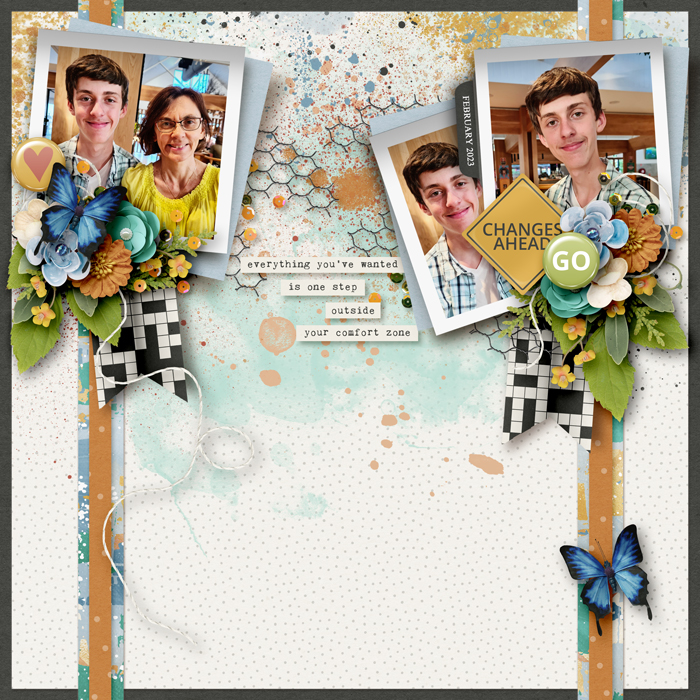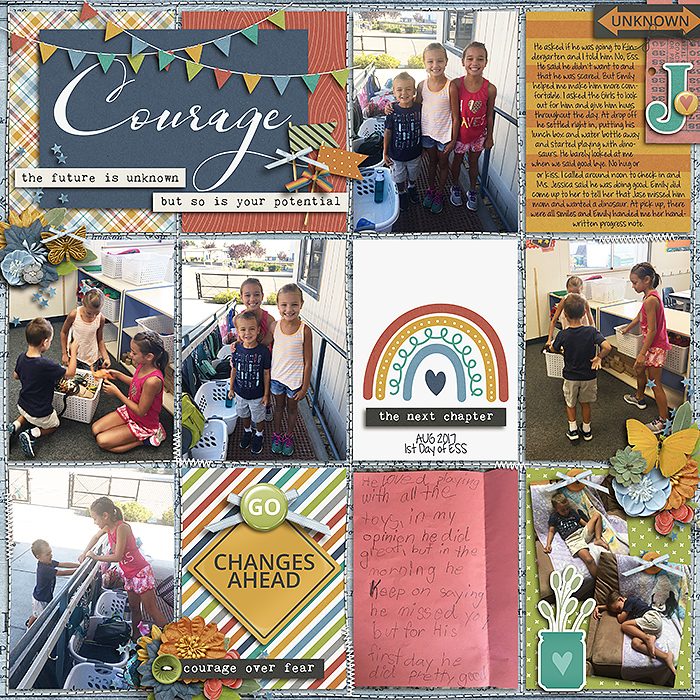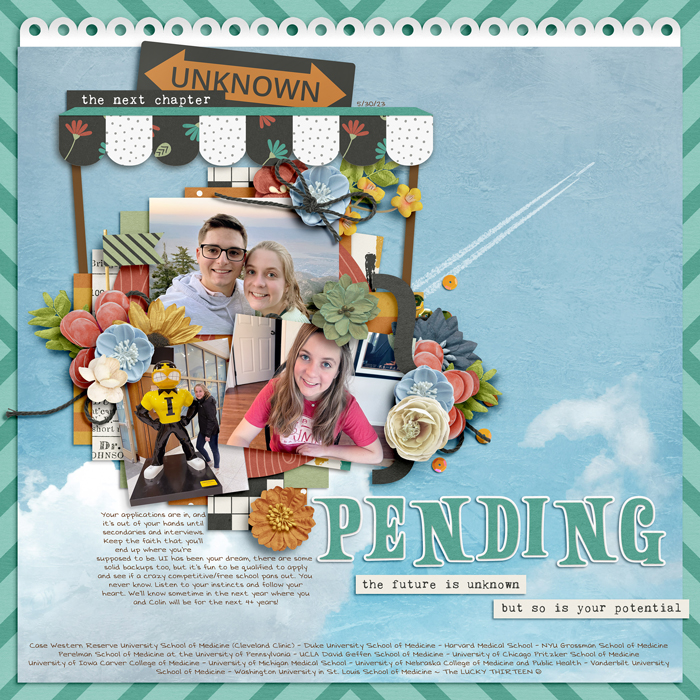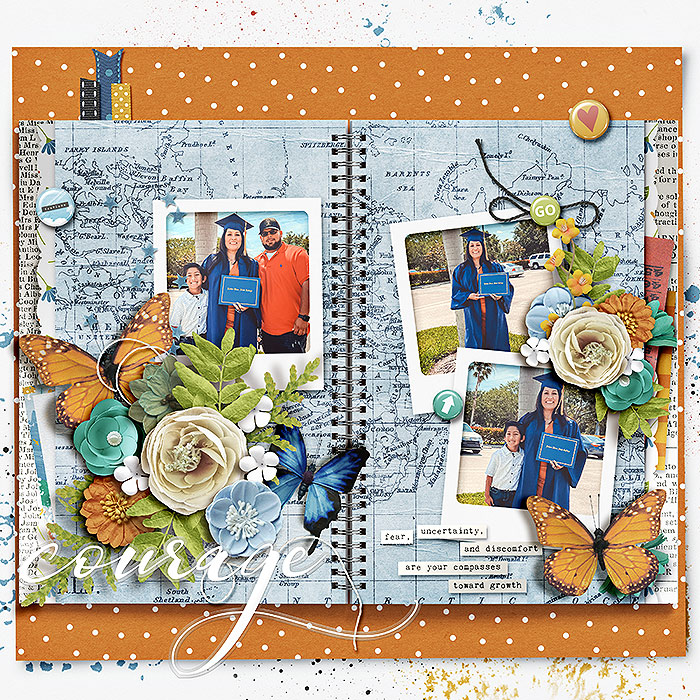 Remember you have until our new releases go live on June 16th to get Into the Unknown for free with a $10 purchase.  We'll see you next Friday for our sneak peek of Grace's Featured Designer 15 sale.