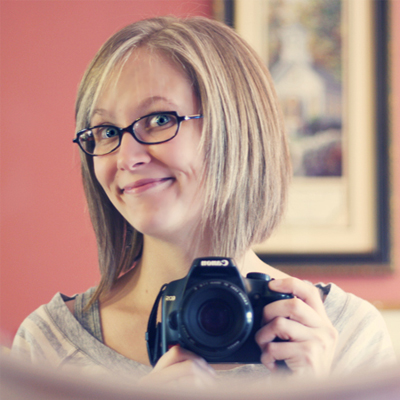 Where do you call home?
I live in a teeny town in Central Indiana.
Tell us a little about your family…
I have been been married to my sweet husband, Garret, for 14 years. We have 4 beautiful and crazy kids ranging from 12 down to 2. The oldest is Gabriel and he is a great oldest sibling and kind of takes care of us all. He's the most serious out of our whole bunch! Next up is Ezra (10) and he is the little light in our family always making us smile and lightening the burdens with a funny quip. We got one girl with our sweet Stella (8). She is such a pleaser and nothing makes her feel more special than being able to make someone else happy. Last we had our dear Jasper (2). His personality is still coming out, but he is quite the mix of all of us. Silly and also serious and cuddly and also independent. He came to us at a very difficult time in our lives, so I do confess that we spoil him a bit.
When did you join Sweet Shoppe Designs & what's your favorite thing about being a member of the team?
Oh goodness….I have been a member here at Sweet Shoppe since 2008 I want to say? It was one of the very first places I found when I started scrapbooking. Being a Babe on the team was a dream come true and then becoming a designer was pretty much perfect. Sweet Shoppe feels like home and the best part of being on the team is being able to work with so many dear friends and learn and grow with the best of the best. I feel inspired by everyone daily and feel really blessed to be here.
How long have you been designing?
I have been designing templates for 5 years or so? There was a bit of a hiatus in between so it is a bit hard to remember.
What inspires you?
Everything inspires me! I am inspired a lot by the amazing designers papers and build my pages and templates around them a lot. Photos and memories inspire me and also, Pinterest! I still could spend hours on Pinterest!
Tell us a little bit about your design process.
Well, as a template designer, my process is probably a bit different. I start by making my own layouts…and the process for that varies. Usually, I start with a kit I want to use. Most of my scrapping is for Babe assignments so I [usually not always] start with a kit to use and then find a photo and story I want to document. My page design process is usually built around elements in the kit or shapes I want to use or a creative way I want to tell a story. You can read about that a little bit
in my past SLASB post
.  Then I create a template from it.
What is something we may not know about you?
Well, I am a pretty open book, but also very reserved so there is probably a lot! One thing is that I LOVE to cook, but loathe baking. They feel so different to me and I am such a baking failure! I am determined to conquer break making, but I have ruined more loaves than not. Part of it is probably because my husband is not a sweets eater, so baking things goes to waste, or I eat way too much of it and make myself sick…(another thing about me..I have no self restraint with some things ha!).