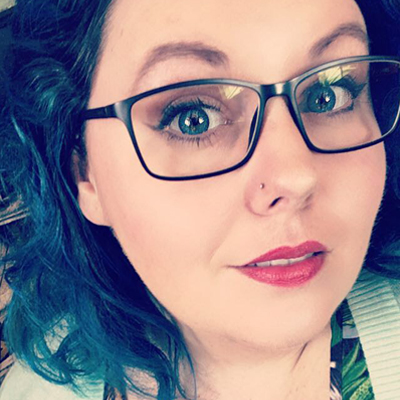 Where do you call home?
That seems a little personal…why do you wanna know?  *giggle* I mostly reside in my head, it's a scary little place…fun to visit, but you wouldn't wanna live there.  Wait. This isn't really suppose to be a philosophical question is it?  Hmmm…well in that case, I call a little tiny town in Northern Ontario (that's in Canada) home. It's super nature-y up here, like I see bear, fox, deer, etc. just wondering around. It's bonkers.
Tell us a little about your family…
I'm a choose your own family kinda girl, I have some friends that are like family, and some family that are like…well…not so family-tastic.  *giggle* I have an amazing circle of people in my life that keep me sane (I realize this is debatable), then drive me crazy, and then usually bring me back to sanity. #blessed #mytribe
When did you join Sweet Shoppe Designs & what's your favorite thing about being a member of the team?
I originally joined the Sweet Shoppe team in 2010.  I took a short hiatus in late 2015 to basically find myself…and it seems a big part of me is designing!  SO…I came back to my sweet home here in 2017 and I am so glad I did! My favorite part of being a part of the Sweet Shoppe Designs family…is just that; they are family. They support me, laugh with me, cry with me, and tell me my cleavage is great.
How long have you been designing?
Well, I vaguely remember making Xerox copies of my art when I was 5 years old circa 1987, and trying sell them to family members. #truestory  BUT I had much better luck when I started designing for digital scrapbooking in 2006.
What inspires you?
Short answer: everything.  I find inspiration in children's clothing, memes, nature, silly conversations with friends, my make-up collection, magazines, etc.  I always keep an open mind and a notebook with me.  You never know when inspiration will hit! (that sounds dangerous…it's not…don't be afraid for me…I got this.)
Tell us a little bit about your design process…
I have tons of folders with design ideas on my computer, and a HUGE Pinterest collection of images that inspire me. If I don't have a new idea that is driving my designs for the week, I take a peek at my collection and go with whatever speaks to me the most. I make lists of word art ideas, and sketch out some drawings to get me started before I jump to the computer. (I feel like that is false advertising…I seldom "jump" anywhere, it's more of a slow waddle to the computer.  I don't think that has such a pleasant connotation as "jump") After that, I drink. Wait. Is that an inappropriate answer? Good.
What is something we may not know about you?
I am part unicorn…only part sadly, but sometimes that's enough.