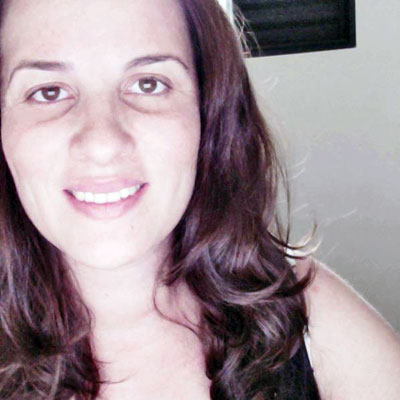 Where do you call home?
I live in Assis, a small town in the country side of São Paulo State in Brazil.
Tell us a little about your family…
I am married to my college sweetheart Adriano for 17 years. We have two teenage sons: Giovanni and Guilherme and, 5 fur babies: 2 dogs and 3 cats.
When did you join Sweet Shoppe Designs & what's your favorite thing about being a member of the team?
I am brand new!! I joined the SSD team on February, 5th 2022 and, I felt home right from the start. I love how everyone here is so helpful and heartwarming and the sense of community is amazing! Oh, and I love the fact I am going to work beside my best friend, Ru!!
How long have you been designing?
I am a graphic designer in fact. Got out of college in 2001 and started there. However, I only started designing for digital scrapbooking in 2009.
What inspires you?
Pretty much everything, from books to music, photography, nature and some artists like Basquiat and Andy Warhol.
Tell us a little bit about your design process…
First I look for a theme then I browse the colours on Pinterest. After that I begin designing the papers, then I make cards and word art. Elements are always the last thing I make.
What is something we may not know about you?
I hate butter. Actually I can't even stand the smell of it. So if you ever invite me to dinner please you should never have a dish that takes butter as an ingredient.