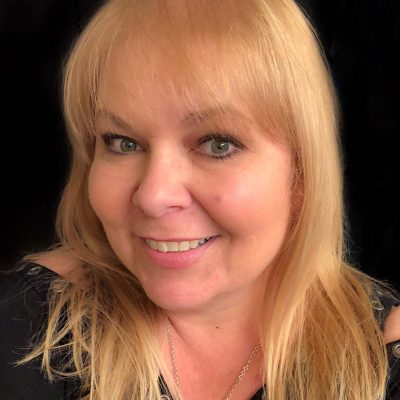 Where do you call home?
Washington State now that we are retired military
Tell us a little about your family…
I have been married to my hubby for 26 years and we adopted 3 amazing children. Tyler our oldest is 24, married and just made me a grandmother with a beautiful baby girl. Nicole and Skyler are both 15 and entering there sophomore year in high school. We traveled the US for 21 years following my hubby while he served in the US Air Force. He is retired now and we moved back to Washington
When did you join Sweet Shoppe Designs & what's your favorite thing about being a member of the team?
I originally joined in May of 2008 and was here until April of this year. I just came back out of retirement September 1st to join my favorite place in all of digi land. I love being a member of Sweet Shoppe Designs because everyone here is like family to me. Not only do we work together, but we truly get to know each other and help each other through the hard times and celebrate each others milestones in life.
How long have you been designing?
I started designing in 2006 and was instantly hooked. I started selling my designs in October of 2006 and have continued since.
What inspires you?
Colors, I absolutely love color schemes and inspiration. I also can get inspired by seeing a certain pattern or painting.
Tell us a little bit about your design process…
Most times I look for colors and then inspiration for the theme I come up with. I always start with my papers and make my preview as I go along to make sure everything goes together and meshes well. I use illustrator and my Ipad to draw and then use those to create patterned papers and elements. If I get stuck, I walk away for a bit, go through Pinterest of scrap a page.
What is something we may not know about you?
I used to serve in the military myself. I was in the Army National Guard from 1989 to 1995. I enjoyed serving and only left so I could be a mother.