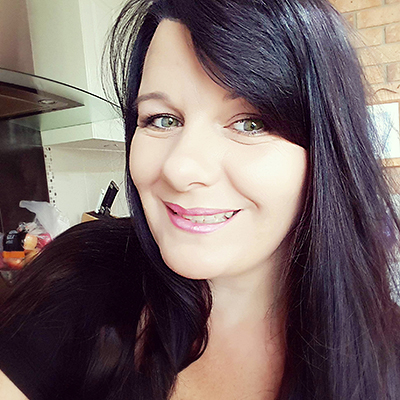 Where do you call home?
I come from a small country town in Victoria Australia
Tell us a little about your family…
I have been married to my husband Jason for 18 years. We have 3 children, Deacon is 13 years old, Kaylee is 9 and Hadley is almost 3.
When did you join Sweet Shoppe Designs & what's your favorite thing about being a member of the team?
I joined in November 2013. I love that our team is so open & friendly. We talk about everything, not just work stuff. Everyone gets along so well and we encourage & uplift each other. Since I joined the team I have felt more inspired than ever through the fantastic encouragement of Robin, the designers and the amazing babes. This really is the sweetest place to be.
How long have you been designing?
I started in 2007, not long after I found digi. I scrapped for a short while, joined a few teams, then I started creating blog freebies, mainly actions. I was asked to sell my actions & slowly started to design kits. Then I tried my hand at creating glitter styles and why digi career took off overnight! I was known as the glitter queen for a long time. I still adore everything that sparkles!
What inspires you?
Everything! I find that clothes & Manchester really inspire me. I'll often see a little girls dress or cool boy tee and that will spark a whole collection. Pinterest too, catalogs… so many things. Almost every kit I have I could tell you what inspired or started it.
Tell us a little bit about your design process…
I always work right on my preview. I start with the colours & inspiration. Then I plan out every piece on paper during my off times when I cannot work at the PC. Jotting down ideas while I watch TV. I always make my papers first & then I design my elements on top so that the colours should match perfectly. I work quickly, everything is planned out in advance & I work down the list as I go. I think I spend as much time planning on paper as I do actually designing the pieces.
What is something we may not know about you?
I always have a lot of people ask me about where the name Flergs came from. My real name is Megan, and a close friend is also Megan. It started to get confusing, so she came up with the names Mergan & Flergan. Then it got shortened to Flergs & it stuck, and I've used it ever since! I never think of it as strange but I guess it is a weird name to use 😀