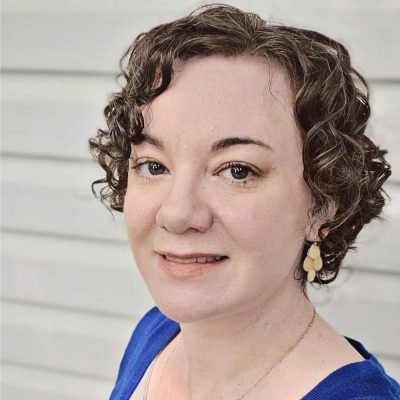 Where do you call home?
I was born and raised in Louisiana and have lived here most of my life. My family and I have lived in Shreveport, Louisiana for 13 years now.
Tell us a little about your family…
My husband and I celebrated our 22nd anniversary in 2022. We have 3 amazing kiddos ranging in ages from 16 to 11. I'm a former public school teacher, and I homeschool 2 of our children. Our middle kiddo attends a specialized autism classroom in our local public school.
When did you join Sweet Shoppe Designs & what's your favorite thing about being a member of the team?
It feels like I've been a part of Sweet Shoppe Designs for ages. SSD was my first digital scrapbooking home way back in 2008 or so. I joined my first creative teams here and even enjoyed a time as a Sugar Babe before life took me in other directions for a little while. I'm so excited to be finally coming home as a designer here. It feels like I've come full circle and I couldn't be happier. There's no place quite like SSD. The sense of community here can't be beat.
How long have you been designing?
I began designing in 2008 and opened my first store in 2009.
What inspires you?
Everything? Haha truly it feels like I'm constantly bombarded with inspiration. My Pinterest account is bursting with images, and I regularly have to clean out my phone's gallery because I'm constantly taking photos of things that inspire my design process.
Tell us a little bit about your design process…
I usually narrow down a theme first, then develop a color palette that will work with that theme. If I'm doing digital paintings for any elements, I'll paint those first, then move to papers. Elements are the last thing I wrap up. Sometimes I find it hard to narrow down the actual name for the kit or collection, so that's often the very last thing I do.
What is something we may not know about you?
I live with chronic pain and joint issues from fibromyalgia, psoriatic arthritis, and vestibular migraines. My health conditions have been a blessing in disguise in a lot of ways. I've learned what my limits are, and I've learned how to work within those, to pace myself, and to say no when I need to. I'm much more in tune with my body now, and I appreciate even more the days that I feel "normal" and the days that I can enjoy with my family. I've also learned healthier eating and lifestyle habits to help me make the most of my daily life.