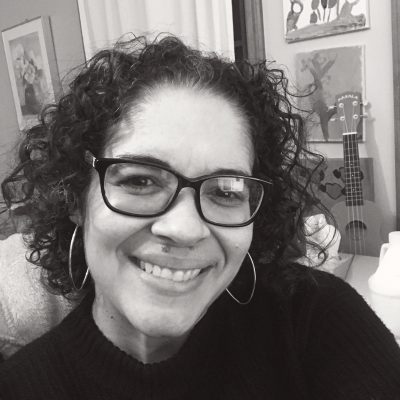 Where do you call home?
Illinois, but I really miss my island of Puerto Rico.
Tell us a little about your family…
Hubby and I got married 24 years ago and moved to the states. We have a daughter, who is turning 15 in less than a month! We have two greyhounds, Cici and Annie. We have no family here in Illinois, but some all over the USA.
When did you join Sweet Shoppe Designs & what's your favorite thing about being a member of the team?
Just joined the amazing team of Sugarbabes on September 2021, but I have been part of the community since Aug. 2009!
Where do you find inspiration for your pages?
I am a very moody person and my pages reflect all of that. My pages are full of "all the feels". I do love to use kits to inspire me too.
What are your must-have digi-scrap supplies and what kind of gear do you use for scrapping & photography?
PAINT, if there is paint and pattern papers I am ok. Those are my basic building blocks.  I love color and a bit of a chaotic look.
What is something we may not know about you?
I am a computer engineer and a super nerd!