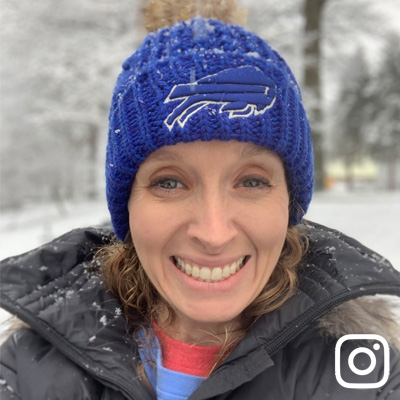 Where do you call home?
Hershey, Pennsylvania
Tell us a little about your family…
I met my husband when I was in high school. He was 14 and I was 15. We dated throughout high school and he proposed the fall after he graduated. We were married in December of 2004, in between semesters at college! In 2008, we completed our family when we welcomed our daughter into the world. This year, we will celebrate 17 years of marriage!
When did you join Sweet Shoppe Designs & what's your favorite thing about being a member of the team?
I joined Sweet Shoppe Designs in 2017, but I did not share very much at all. I was new to digital scrapbooking and found my style to be different, which scared me away from sharing. However, that eventually became what I love most about Sweet Shoppe Designs- how accepting and kind everyone is. We all scrap in different ways for different reasons and to remember different things, but it is an amazing community of people who support and encourage each other regardless of our differences.
Where do you find inspiration for your pages?
Quilts are definitely my favorite source of inspiration. They lend well to my geometric style. I also enjoy browsing Pinterest and being inspired by what other memory keepers are making.
What are your must-have digi-scrap supplies and what kind of gear do you use for scrapping & photography?
I scrapbook using a mix of Photoshop Elements 13 and Photoshop CC. Most all of my pages have at least a sequin or two because I really love sequins on layouts. As for photography, I mostly use my iPhone XS these days (portrait mode is amazing) but I am trying to make it a point to pull out my Nikon 5200 more.
What is something we may not know about you?
Well, if you browse my gallery for a few seconds you will find out I am a Disney fanatic. It is my favorite place to travel to and I just love to be there. I am collect Starbucks mugs, but ironically I cannot stand coffee. The person I would most like to meet one day is the baseball player, Cal Ripken Jr.