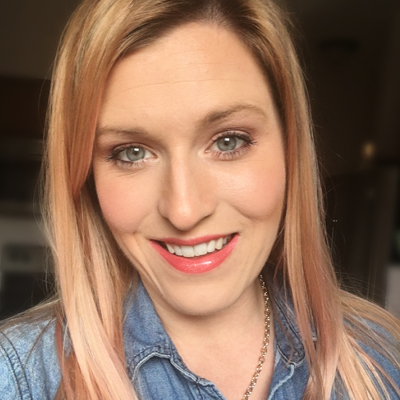 Where do you call home?
I grew up in Utah, USA and I will always call Utah home.  I currently live in Ohio with my hubby and kids but we are anxiously awaiting an opportunity to be closer to home.
Tell us a little about your family…
I have been married to my high school sweetheart for nearly 12 years now. We've been together for more than half of our lives, and have known each other since we were only 8 years old. We have four beautiful children, two daughters and two sons.  We named all of our kids starting with the letter "M" and I'm pretty sure we mix them up on a daily basis. We adopted a mutt from a rescue shelter who's been with us for almost 5 years now.  It's so crazy how time flies!
When did you join Sweet Shoppe Designs & whatís your favorite thing about being a member of the team?
I have been part of the Sweet Shoppe community for since 2013 and I was lucky enough to become a babe in 2016. My favorite thing about being here at SSD are the amazing designers that trust me to show off their new goodies every week. We get to work with the most talented batch of designers in the digital scrapbooking bunch!
Where do you find inspiration for your pages?
Everywhere! I love browsing the galleries and pinning new layouts at Pinterest. I love to dabble in a little bit of anything and everything style wise. I love to scrap clean layouts, artsy layouts, photoless pages, pocket style… If I feel it, I scrap it. I also LOVE working with our template designers! Their creativity never ceases to amaze me.
What are your must-have digi-scrap supplies and what kind of gear do you use for scrapping & photography?
I use Photoshop CC for my photo editing and scrapbooking software. I love flowers and they are a must in every layout, even my boys' layouts. I have a Nikon DSLR that I bust out for all of our planned occasions and events, a Canon Powershot I always carry around in my purse for when I want something a little better than iPhone pics, and of course, my iPhone for those times when I need to take a quick photo before the moment is gone.
What is something we may not know about you?
It is my dream to have a horse of my own one day, even though I've probably only ridden about a dozen times in my life. I absolutely love horses and there is something so freeing about riding one in the middle of the countryside. I would love to take riding lessons one day with my daughter and then pick out a horse together when we are both comfortable with riding and caring for them. My fingers are crossed and we are patiently waiting for the day when we can actually start riding!