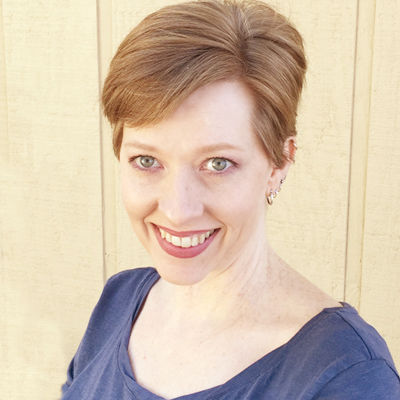 Where do you call home?
Austin, TX
Tell us a little about your family…
I've been married to my husband Ken for close to 23 years.  He's a paramedic, I'm a SAHM. We have two daughters, Keiran ( 17 ) and Ainsley (12). Our dog Daisy is part of our family too.
When did you join Sweet Shoppe Designs & what's your favorite thing about being a member of the team?
I joined the Sweet Shoppe at the beginning of 2007 and became a Sugarbabe in 2009. I have so much affection for The Shoppe, not only is it a place of beauty and inspiration, it has a really positive atmosphere. I've always been a fan of the team and the people that hang out in the forums and gallery.
Where do you find inspiration for your pages?
I get a lot of inspiration from my photos and kits. I usually let my mood lead the way. If I'm lacking mojo, I check out challenges or peruse the gallery for inspiration.
What are your must-have digi-scrap supplies and what kind of gear do you use for scrapping & photography?
I scrap on a Macbook with Photoshop CC and Lightroom and I use a Monoprice tablet. I have an old Nikon DSLR that I still love but I don't use very much; I've succumbed to iPhone pictures. I'm a sucker for patterned paper and paint, I love buttons (threaded of course ), flair and fasteners, and a great color palette. I think flowers are a necessity as well.
What is something we may not know about you?
I grew up hot air ballooning, both my parents were pilots. I had my student pilot license before I had a learner's permit to drive. I never did become a pilot though, too lazy/busy and too in love with sleep.