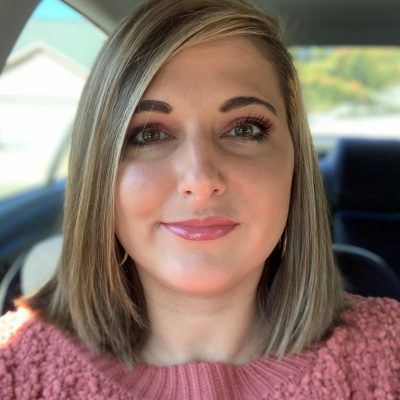 Where do you call home?
I'm a lifelong South Carolinian.
Tell us a little about your family…
I'm a single mom of one daughter, Logan. She is a college freshman, so that makes me a recent (and reluctant) empty nester! I'm also a fur mama to one spoiled, geriatric cat named Sam.
When did you join Sweet Shoppe Designs & what's your favorite thing about being a member of the team?
I started digi-scrapping in late 2009 and found SSD almost immediately. From the beginning, I fell in love with the designers and the amazing community! It's such a thrill to be a member of the team and do my part to promote SSD and our incredibly talented designers. I think the community and quality of products is what makes Sweet Shoppe Designs so special. Every day, I look forward to logging on, catching up with everyone, and seeing what's going on behind the scenes.
Where do you find inspiration for your pages?
I am constantly in awe of and inspired by the amount of talent within the SSD community. Usually just browsing the gallery will cause something to catch my eye and get my creativity flowing. Most of the time though, I'm inspired by the products themselves. I love the challenge of finding the perfect photo for a specific kit.
What are your must-have digi-scrap supplies and what kind of gear do you use for scrapping & photography?
I use Adobe Photoshop CC and am a recent Nikon DSLR convert. I also take tons of photos with my iPhone XR, since it's never too far from my reach! As for my must-have supplies, I love flowers (with greenery!), twisty ribbons, and stickers/word bits. Here lately, I've been using a lot of paint splatters or scatters on my pages too. And of course, being a scrapper who dabbles in pocket-style pages, I love my journal cards!
What is something we may not know about you?
I'm a huge nerd at heart! I love documentaries, historical dramas, trivia, reading, etc. I'm also completely, hopelessly addicted to nail polish. I'm afraid to even count the number of bottles I own!