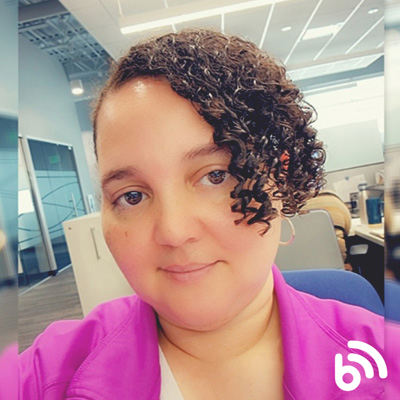 Where do you call home?
Born and raised in Michigan, I moved to Tennessee after high school and lived there for 15 yrs after meeting my husband before we made the permanent move back to Michigan in 2011.
Tell us a little about your family…
Married to a wonderful man that spoils me still after 20+ years. He's my I.T. guru whenever I'm having PC issues. We've got 2 teens almost out of high school and 1 beautiful American Akita pup that follows me around the house wherever I go. We love to go fishing as a family or hangout and watch the latest Marvel movies.
When did you join Sweet Shoppe Designs & what's your favorite thing about being a member of the team?
Officially my join date says 2014, but I'm certain I was lurking in the shadows before that. I never dreamed that I'd be part of this amazing team. Over the years of being a member I've made lots of special relationships with so many here that I can't help but call SSD home. NOW I get to be part of the home in another way and that feels SUPER special to me. I haven't been part of the team that long, but my favorite thing about SSD is the people…period!
Where do you find inspiration for your pages?
Hmm…maybe the better question is where don't I find inspiration?! I love the gallery here, there are so many amazing scrappers every week with such varying styles. The challenge ideas are also so unique. And, of course when you're in the midst of creativity it can only inspire your own creativity to spring forth.
What are your must-have digi-scrap supplies and what kind of gear do you use for scrapping & photography?
Must haves – ALL the gorgeous things from the SSD designers of course! I do love a good assortment of flowers & foliage and almost always include a butterfly too. I subscribe to the Photoshop CC bundle to scrap and edit photos in LR. And usually I'm using my Samsung Galaxy 21 Ultra to take everyday photos while my Canon SX520 HS is for special trips or events. I'm working on learning more about manual mode and hope to get a real DSLR in the near future.
What is something we may not know about you?
I'm a pretty open book here, so there might not be much that people don't know but let me see if I can think of something. (insert Jeopardy music) I've published 4 collections of my personal poetry and I can't turn down ice cream to save my life. lol