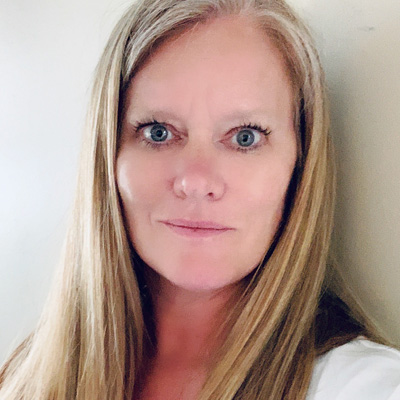 Where do you call home?
Crystal Lake, IL
Tell us a little about your family…
My husband, Tim, and I have been married for 14 years. We have FOUR boys…Aaron, Jason, Seth and Derek. Tim has worked for AT&T since graduating college and I am a "retired" teacher and currently a SAHM and substitute teacher.
When did you join Sweet Shoppe Designs & what's your favorite thing about being a member of the team?
I joined the SSD forums way back in October of 2008, but was a customer before that. I scrapped, participated in challenges and eventually joined several designer creative teams. In May 2013, I was invited to be a part of the SugarBabe team and have been on cloud 9 every since. I have made so many lasting friendships with other babes and designers here and consider each one of them part of my family!
Where do you find inspiration for your pages?
Most of my inspiration comes from other SugarBabes but I also love to search Pinterest for ideas and inspiration!
What are your must-have digi-scrap supplies and what kind of gear do you use for scrapping & photography?
My must-have dig-supplies are wood grain papers, flowers and leaves (yes, even with 4 boys) and paint! I can't live without them! I scrap on my iMac with a 27 inch monitor, which is SWEET! Hubby even bought me a MacBook Air for my scrap getaways! As for photography, it's a balance between my iPhone xs max and my Nikon D90.
What is something we may not know about you?
Hmm, my life is pretty much an open book. Let's see….I have traveled to 45 states in my many years…mostly prior to getting married. I very much hate winter and wish we would move someplace warmer. I am a momma's girl and talk to my mom every.single.day.